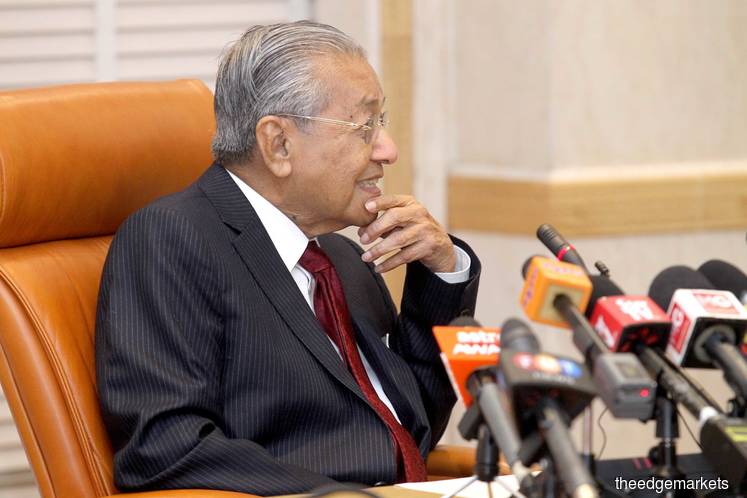 KUALA LUMPUR (May 14): The government will form a solid and effective mechanism to give out permits and licences at the Ministry of Agriculture and Agro-based Industry to prevent abuse of quotas, wastage, food safety and improve enforcement, said Prime Minister Tun Dr Mahathir Mohamad in a statement today.
The committee said it agreed in principle that certain actions must be taken, namely amending the Malaysian Quarantine and Inspection Services Act 2011, increasing the number of enforcement officers at the Malaysian Quarantine and Inspection Services (Maqis), and enhancing enforcement infrastructure, namely inspection assets, facilities and detainment centres to hold containers.
The government will also monitor the use of approved permits so that they are not misused, he added.
The holder of the licence must also reveal the holdings of his or her beneficiaries.
The statement was issued by the Prime Minister's Office after he chaired the Special Cabinet Committee on Anti-Corruption (JKKMAR) meeting today.