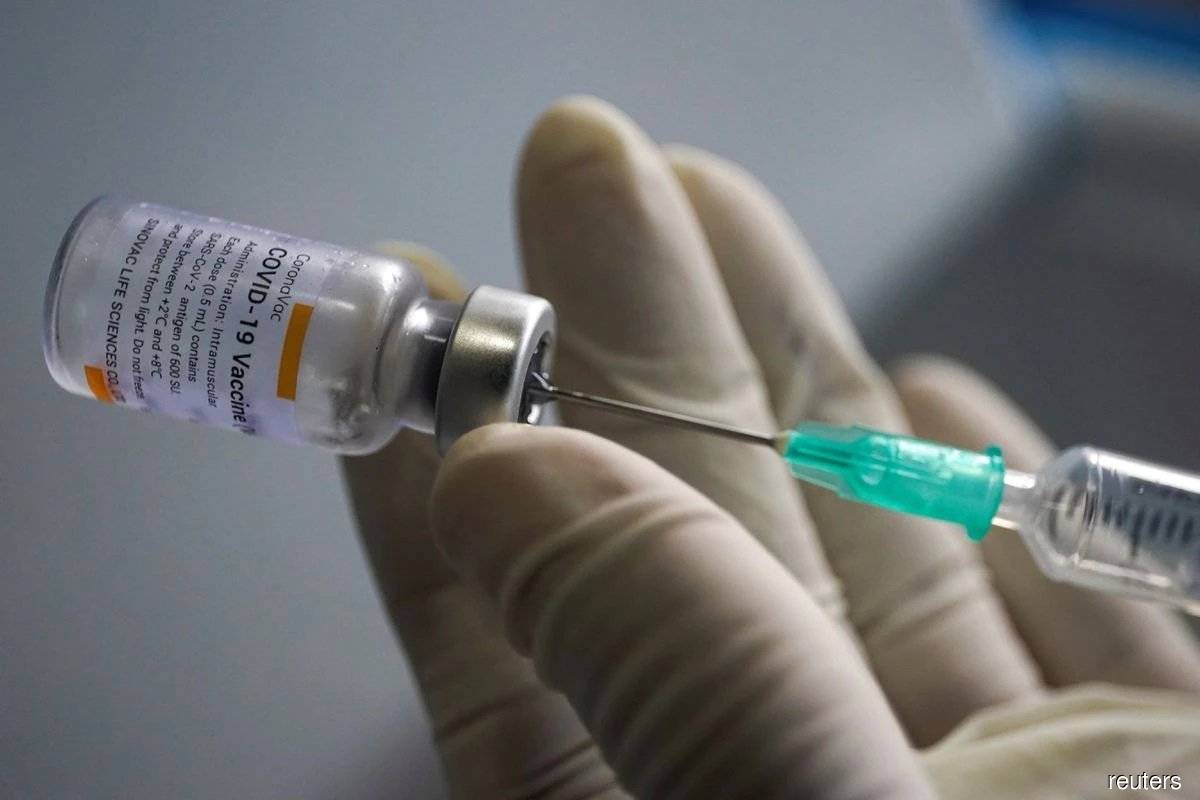 KUALA LUMPUR (Jan 13): The government on Thursday (Jan 13) set a ceiling price for the commercial sale of two Chinese-made vaccines, namely Sinovac Coronavac and Covilo Sinopharm, which will take effect from Saturday as prices for vaccines in the private market are high and fluctuating.
The wholesale price for Sinovac vaccine is RM62, while the retail price is RM77. Sinopharm will now cost no more than RM49 at wholesale, while the retail price is capped at RM61.
Health Minister Khairy Jamaluddin and Domestic Trade and Consumer Affairs Minister Alexander Nanta Linggi said the government is setting the maximum wholesale and retail prices for the two vaccines registered with the Ministry of Health's Medicines Control Agency (DCA).
"The established maximum retail price excludes the cost of services and disposables used in the injection of the Covid-19 vaccine. The determination of this maximum price is basically based on the import price and the current market price.
Follow our Covid-19 vaccination tracker to see where we are in the race to herd immunity.  
"The list and prices of the Covid-19 vaccines will be continuously reviewed and improved or eliminated based on an assessment of the current market situation and demand," they said in a joint statement Thursday.
According to the statement, any private health facility licensed by the government to offer vaccines for private use is required to post the sales price of the Covid-19 vaccine for the public, to increase the transparency of vaccine pricing information.
"This will allow people to compare prices and purchase the Covid-19 vaccine at an affordable price that matches their preferences," they added.
Stern action for individuals or companies that do not comply with regulations
The ministries also stressed that strict measures will be taken against individuals or companies that do not comply with all these vaccine pricing regulations.
Those who sell vaccines above the maximum price will be prosecuted under the Price Control and Anti-Profiteering Act 2011.
Individuals can be fined up to RM100,000, imprisoned for up to three years, or both. A compound of up to RM50,000 may also be imposed.
Meanwhile, companies can be fined up to RM500,000 or compounded up to RM250,000.
The government has set up a complaints board to make it easier for citizens to lodge complaints on pricing issues.
If individuals or companies are found to not comply with the Maximum Price Act, users can submit their complaints through the Public Complaints Management System (SISPAA) at https://moh.spab.gov.my.