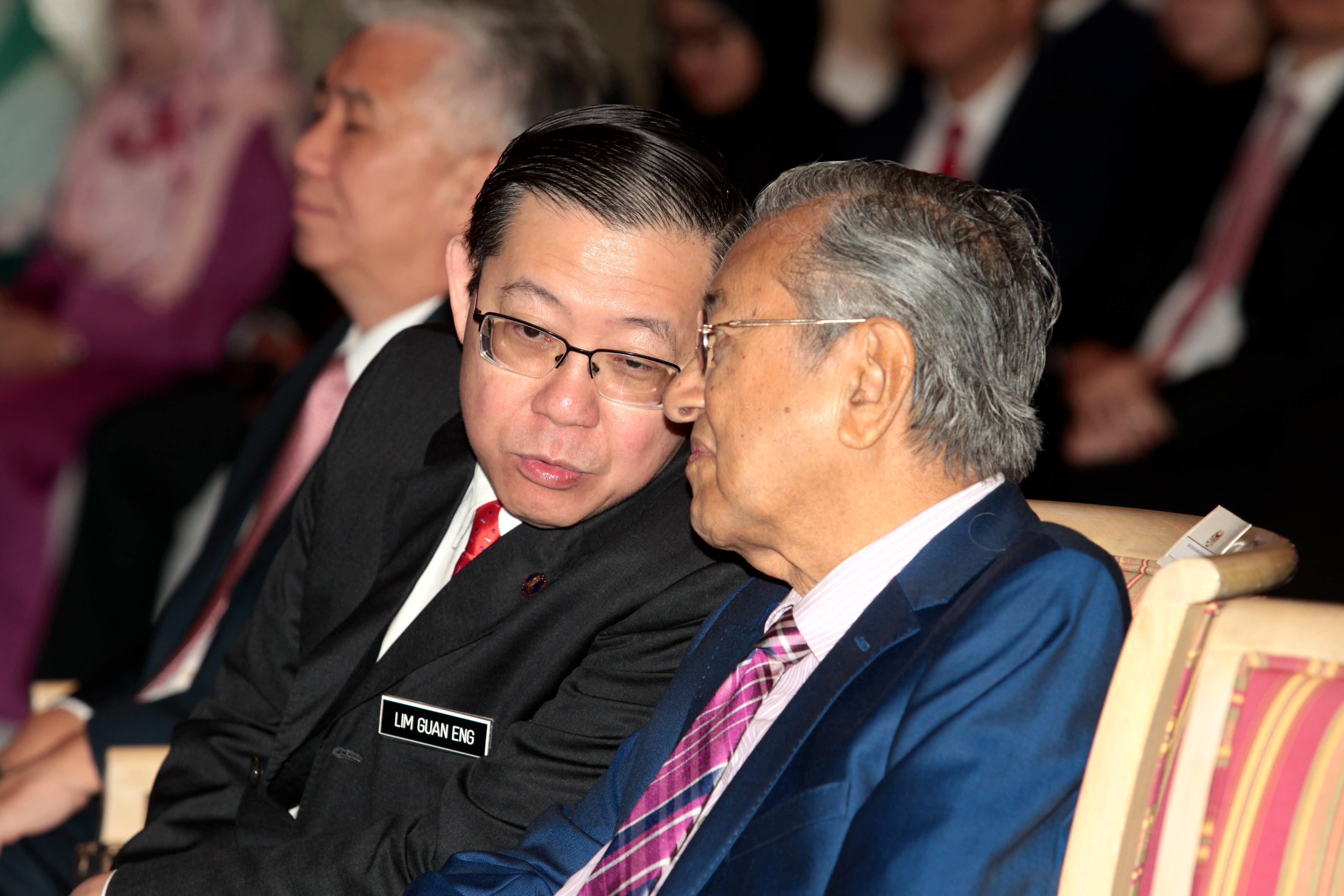 PUTRAJAYA (Jan 24): The government has called for more insurers to contribute to the B40 health protection fund mySalam, which would cover 3.69 million Malaysians upon its operation beginning March this year.
"The choice to contribute to the scheme is in line with the government's objective to achieve higher economic benefit for the people in the long run," said Prime Minister Tun Dr Mahathir Mohamad at the launch of the healthcare fund today.
The mySalam fund begins with a RM2 billion fund provided by Singapore-owned Great Eastern Life Malaysia, which is currently the sole contributor to the fund.
Earlier at the event, Finance Minister Lim Guan Eng said RM2 billion cash contribution by Great Eastern comes as an alternative to the condition of 30% minimum local shareholding for foreign insurers set by the government.
The government has identified 3.69 million B40 individuals aged between 18 and 55, who will be notified via SMS that they are eligible for mySalam.
The cash, said Guan Eng, will be used to pay the scheme's annual premium of RM112 per individual across five years.
"This premium is set at cost rate and without profit for [the] insurance company," he added.
The scheme provides RM8,000 one-off contribution to any individual in the B40 group who suffers any of 36 critical illnesses covered, including cancer and Alzheimer's.
The scheme also provides income replacement for eligible patients who receive treatment at any government hospital at RM50 per day, for a maximum of 14 days, or RM700 annually.
The mySalam fund is managed by Great Eastern Takaful Bhd. Those eligible can apply for claims via mySalam portal or at any Great Eastern offices across Malaysia, begnning March 2019.