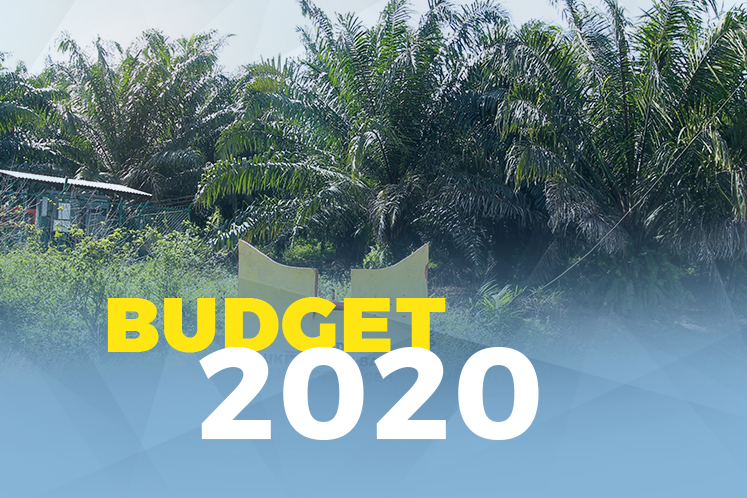 KUALA LUMPUR (Oct 11): The federal government is allocating RM810 million to maintain the well-being of settlers under the Federal Land Development Authority (Felda), said Finance Minister Lim Guan Eng during the tabling of Budget 2020 today. 
Felda currently houses some 200,000 settlers and families under its roof.
From the total allocation for the year, RM250 million will be utilised to develop programmes to raise the income of 11,600 settlers, said Guan Eng. 
The government will also utilise RM300 million to minus off the outstanding interest charged on the settlers' debts, which mainly revolve around cost of living loans and harvest advances.
Meanwhile, Budget 2020 has allocated RM90 million for maintenance or upgrades of roadworks and basic infrastructure in Felda territories, RM100 million for water supply in the territories and another RM70 million for housing development for second-generation Felda settlers.
In April, the federal government announced that it will allocate RM6.23 billion guarantees in the form of loans and grants for initiatives to rejuvenate the entity, following the release of a White Paper that revealed the ailing performance of Felda's operations and finances.
Among others, the government has promised to fund RM1 billion across four years in its bid to create skilled and innovative settlers to raise their income through agricultural and livestock activities. 
Putrajaya has said that the effective interest rates of the settlers' cost of living loans and harvest advances would require a sum of RM2 billion to be fully expunged. It is part of a bigger plan for Felda to introduce a flexible new sophisticated asset management scheme to replace cost of living loans and harvest advances.
Following mismanagement of the once-profitable entity, Felda's cash depleted to just RM35 million in 2018 after booking a hefty RM4.9 billion loss for 2017.