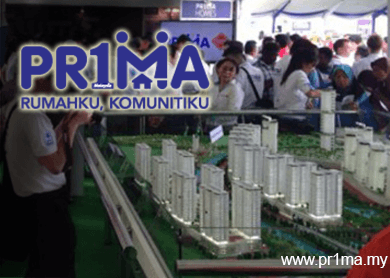 KUALA LUMPUR (Mar 17): The government has allocated RM1.28 billion to Perbadanan PR1MA Malaysia (PR1MA) between 2013 and the first quarter of 2015 to build affordable homes nationwide.
Minister in the Prime Minister's Department Tan Sri Shahidan Kassim said in parliament that of the RM1.28 billion allocation, a RM689 million portion had been spent.
"PR1MA aims to spent all the allocation by the federal government effectively by end of 2015," Shahidan said in a written reply to Bakri MP Er Teck Hwa's query on the number of houses to be built by PR1MA between 2014 and 2018.
PR1MA has approved a total of 119,933 units to be built nationwide, according to Shahidan's reply.
Shahidan said PR1MA had received development orders (DO) for 32 projects involving 28,363 units. Of the total, 11,308 units from eight projects are under construction.
"Once more DOs are approved, PR1MA will begin construction of more housing projects," Shahidan said
Current projects under construction are located in Kedah, Perak, Kuala Lumpur, Negeri Sembilan and Johor.
Earlier this year, PR1MA indicated it would deliver 600 units from projects in Bertam, Penang and Kuala Ketil, Kedah by year-end.
According to PR1MA's website, the organisation has been tasked to develop affordable houses for middle-income households.
The properties, priced between RM100,000 and RM400,000 each, are open to Malaysians with a monthly household income of RM2,500 to RM10,000.