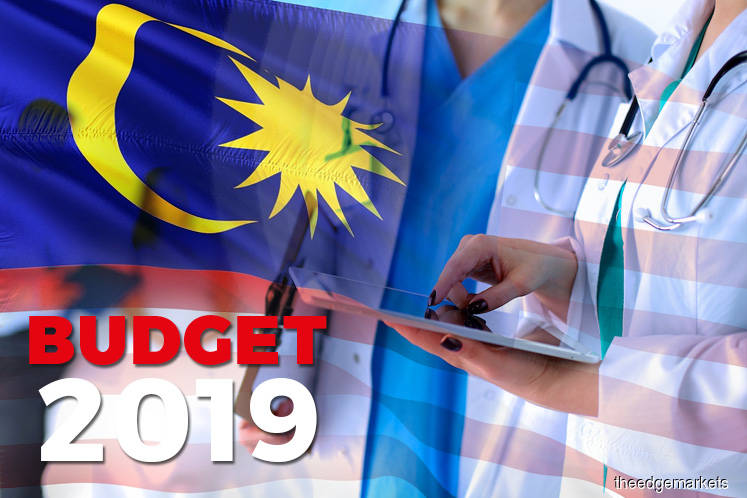 KUALA LUMPUR (Nov 2): The government will allocate nearly RM29 billion for health services, up 7.8% from last year, as it aims to increase the quality of healthcare in the country.
It will also introduce a new B40 National Health Protection Fund from Jan 1, 2019, on a partnership basis with private insurance companies.
"In partnership with the private insurance industry, the Government will pilot a national B40 Health Protection Fund to provide free protection against top 4 critical illness for up to RM8,000 and up to 14 days of hospitalisation income cover at RM50 per day starting Jan 1, 2019. In other words, hospitalisation income of RM700 per annum is available," Finance minister Lim Guan Eng said when tabling the Budget 2019 in parliament today.
He said Great Eastern Life Insurance has agreed to contribute RM2 billion to the fund, which will be managed by Bank Negara Malaysia, and expects the size of the fund to grow with more partnership and contributions from other insurance companies.
"This is a big step for Malaysia because for the very first time, together with the Employees Provident Fund and the Social Security Organisation, we are starting a more comprehensive social welfare protection coverage, particularly for the middle- and lower-income groups," Lim said.
Lim said the government will also continue certain healthcare initiatives, with RM20 million allocation for the free mammogram screening, HPV vaccination and pap smear tests at government hospitals and clinics, that is expected to benefit about 70,000 women.
It will also provide RM50 million to treat rare diseases, Hepatitis C, stunted growth among children, as well as to provide more haemodialysis treatments and enhanced primary healthcare.