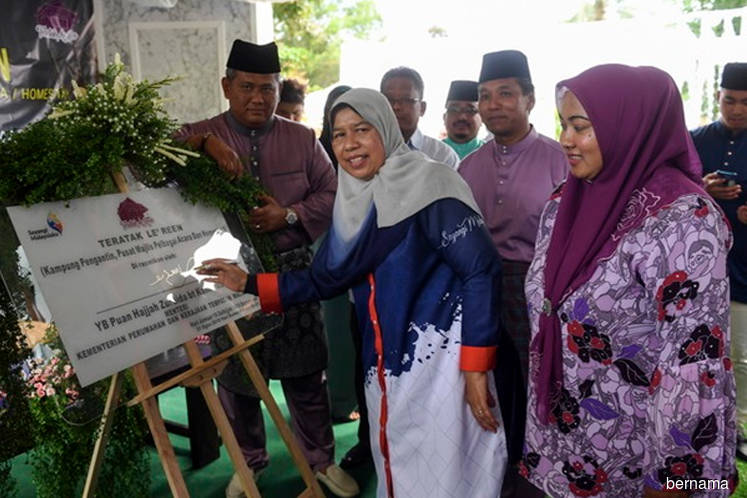 PETALING JAYA (Oct 9): In its effort to make prices of houses more affordable, the government has "principally agreed" that utility companies are to construct their own amenities to reduce the compliance cost, said Housing and Local Government Minister Zuraida Kamaruddin.
"We have spoken to the ministries, and at the ministerial level... they have principally agreed," Zuraida told reporters in a press conference at the Real Estate and Housing Developers' Association (Rehda) Housing Conference 2018, themed "Housing in an Era of change: A new direction" here today.
"The cost of the houses are high because of the imposition of premium to the land and also the development cost as well as the compliance cost," said Zuraida, adding that the compliance cost take up about 20% to 25% of the building cost.
"On the utilities too, we are trying to get them (utility companies) to construct their own utilities base in these housing areas. Previously, this cost was passed to the developers, but now, each agency will be responsible for [its] own amenities. Hence, with this, it will reduce the construction price," Zuraida added.
Utilities companies include Tenaga Nasional Bhd, Zuraida noted.
She stressed that the cost will not be imposed on developers for affordable housing only, and this matter is expected to be effective by 2019 after the approval of the affordable homes policy by the cabinet.