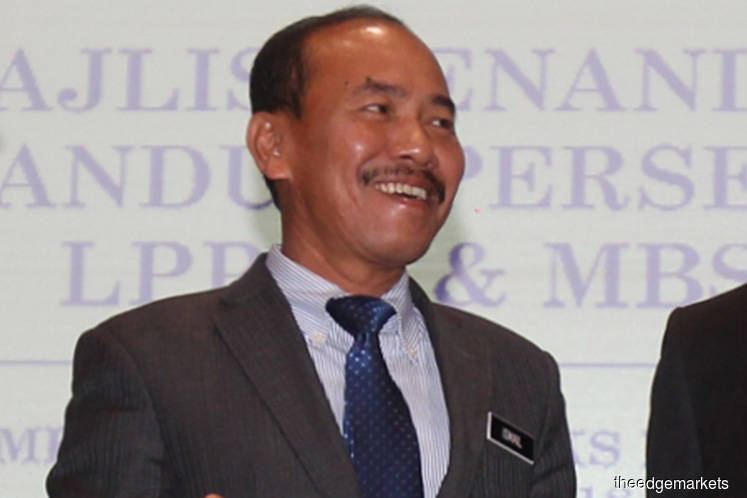 KUALA LUMPUR (Oct 8): Technological advances should enable government agencies to be more agile, in order to anticipate and deliver their services in the most efficient and effective manner, said Chief Secretary to Government Tan Sri Dr Ismail Bakar. 
He hoped that in the not too distant future, government agencies will not stop at merely making their services available statically but will go beyond and serve the people in an anticipatory and customized manner. 
"As a practitioner, I concur with the contention that these technological changes offer opportunities for governments to radically revise their core functions. 
"In Malaysia, I would like to see the emergence of an anticipatory government," he said in his opening remarks at the Fourth Annual Malaysia Public Sector Chief Information Officer (CIO) Convex 2019 here today. 
His speech was read out by Malaysian Administrative Modernisation and Management Planning Unit (MAMPU) director-general Datuk Dr Mazlan Yusoff. 
Citing an example, Ismail said in the event of disaster or disruptive events like the haze, the relevant government agencies should be able to deliver all the necessary services to the people in the affected areas in a seamless manner without disruption to the general core business of the government. 
Given the clear link between digital technology and national prosperity, he said it is necessary for the government to ensure it takes advantage of the emerging digital technological landscapes to expand the range of its service delivery. 
"The government is of the view that the key enablers to ensure success of these strategies is an effective government delivery system and the use of Big Data analytics," he said. 
Public Sector CIO Convex 2019 is an annual congregation of government agencies' CIOs, strategic partners from industries as well as local and international experts to come together and discuss various tools, technologies and initiatives to serve citizens better.
About 1,300 participants including 21 international presenters from nine countries and 16 local presenters are attending the two-day conference, themed 'Gaining the Edge: Navigating the Future', which began today.
Earlier, MAMPU also launched an exclusive publication entitled "Buku Panduan Kejuruteraan Sistem Aplikasi Sektor Awam (KRISA), which provides a comprehensive guidance, as well as detailed descriptions and practices in the field of system development among civil servants. — Bernama