This article first appeared in The Edge Financial Daily, on July 12, 2018.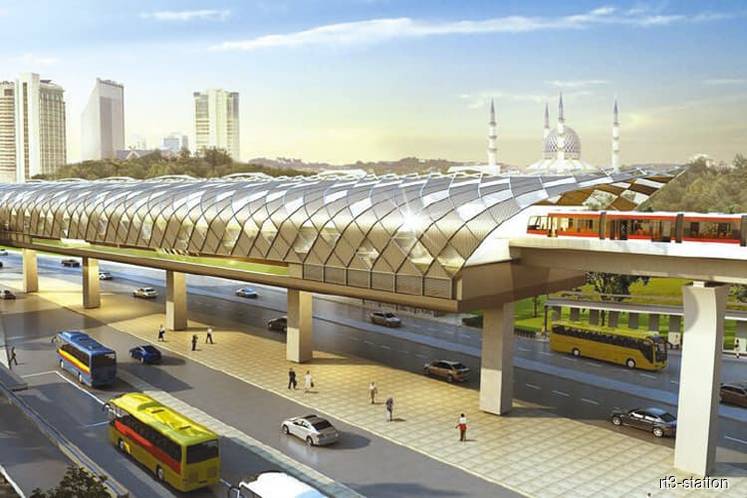 KUALA LUMPUR: The government has decided that Prasarana Malaysia Bhd will not be taking over the light rail transit line 3 (LRT3) project from the appointed project delivery partner (PDP), nor will it be calling it off.
Instead, The Edge Financial Daily has learnt that the ministry of finance will work closely with the PDP MRCB George Kent Sdn Bhd to lower the total cost of the project to about RM17 billion to RM18 billion, as opposed to the latest RM31.45 billion projected for the development.
It has been reported that an outright cancellation of the PDP agreement for the LRT3 project would require a compensation of a few hundred millions to be paid to the PDP.
In 2015, state-owned Prasarana appointed the joint venture between Malaysian Resources Corp Bhd (MRCB) and George Kent (Malaysia) Bhd as the PDP for LRT3, with an initial budget of RM9 billion for construction works and RM1 billion for land acquisitions.
On Tuesday, Finance Minister Lim Guan Eng called for a drastic cost reduction to make the project feasible and cost-effective, after revealing that the projected cost of the LRT3 project had spiralled to a whopping RM31.45 billion, higher than the RM15 billion figure cited in recent news reports.
Guan Eng blamed it on Prasarana's poor management, adding that the ministry will not support any additional funding required for the project unless the cost is "significantly rationalised without compromising the rail network's integrity as well as the safety and quality of service provided".
In a statement yesterday, Prasarana said it took cognisance of the finance minister's statement with regard to the increase in total cost, adding that its management had already begun cost-reduction processes since February.
"We will continue to work closely with the ministry of finance and project delivery partners (MRCB and George Kent) to identify additional areas that may help reduce said cost," said Prasarana president and group chief executive officer Masnizam Hisham, who replaced outgoing Datuk Seri Azmi Abdul Aziz in January this year.
The 37km LRT3, upon completion, will connect Klang with Bandar Utama in Petaling Jaya.
MRCB shares slipped 1.5 sen or 2.52% yesterday to close at 58 sen, giving it a market capitalisation of RM2.55 billion. George Kent retreated eight sen or 7.48% to 99 sen with a market value of RM553.85 million.