This article first appeared in The Edge Financial Daily, on August 10, 2018.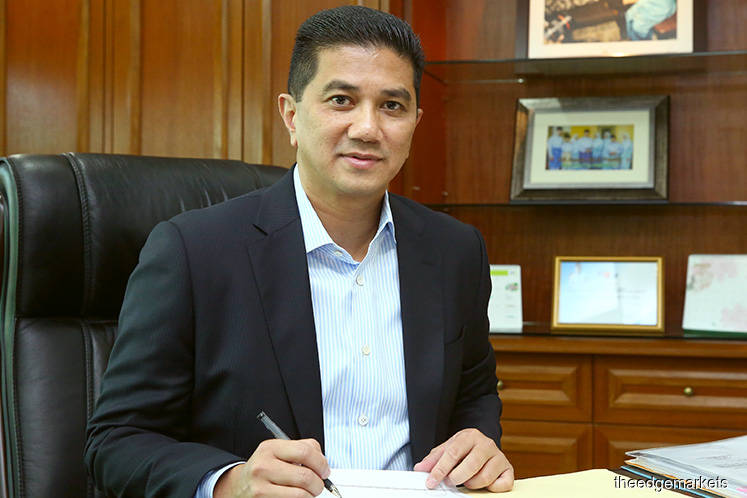 KUALA LUMPUR: Economic Affairs Minister Datuk Seri Mohamed Azmin Ali said yesterday the government had decided to present a "white paper" in the next session of Dewan Rakyat to expose the real situation of the Federal Land Development Authority (Felda), which is currently facing a critical cash flow problem.
"We (the new government) will reveal this in a white paper that will be presented and debated in the next session [of Parliament]," he said during the minister's question-and-answer session in Dewan Rakyat, adding that the white paper will also contain the government's proposed strategic recovery plan for the entity.
"Felda is facing a critical cash flow problem. The immediate focus of the new board and Felda's management is to revitalise Felda's cash flow position with creditors to restructure Felda's loans, which have reached RM8.025 billion," he said during the ministers' question-and-answer session in Dewan Rakyat.
Mohamed Azmin said the next step taken to strengthen Felda's cash flow position was through the sale of non-strategic assets overseas and in the country.
"Felda's critical financial position today is the legacy of the weakest leadership in corporate governance and irresponsible financial management of the previous management," he added.
He was responding to a query from Kalabakan member of parliament Ma'mun Sulaiman, who asked the ministry to give an update on the restructuring of Felda, which has reportedly undergone a financial and governance crisis.
"The new government is committed to restoring Felda's financial position as soon as possible for Felda settlers, in line with the goals of the Land Development Act 1956," he said.
Mohamed Azmin also said Felda had transferred about 400,000ha of oil palm land to FGV Holdings Sdn Bhd prior to its listing in 2012 for settlers' exploration.
"We will include this issue (transfer of land) in the white paper and relook into the matter. We will take FGV's management view into our consideration," he said in response to Ma'mun's claim that only 9,000ha of oil palm land out of the 400,000ha were actually given to Felda settlers.
The ministry also assured that Felda settlers' household loans and advance revenue will be paid on schedule.
"The government is confident that the new board and Felda's management will hold on to high accountability and governance principles to ensure Felda's recovery and the sustainable development of Felda," he said.
Mohamad Azmin also said neither Felda Vegetable Oil Products Sdn Bhd and its subsidiary Tawau Oil Product Factory are under Felda's management. Instead, they are under FGV Holdings Bhd, which is undertaking a rationalisation process to enhance Tawau Oil's value and performance.
"FGV does not intend to close the Tawau Oil refinery operations," he said to Ma'mun's question about whether Tawau Oil is still operating.