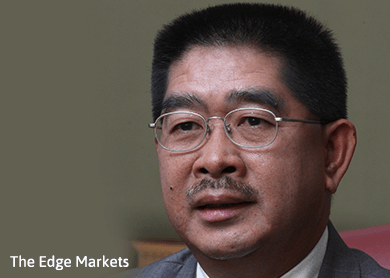 KUALA LUMPUR (Nov 5): The government is preparing to table a new Nuclear Energy Act that will pave the way for the country to adopt nuclear power into the energy mix by 2028.
The Act could be tabled in Parliament by next year, said Energy, Green Technology and Water Minister Datuk Seri Maximus Ongkili.
However, Ongkili stressed that planning for nuclear power is still at a very early stage and not high on the ministry's list of priorities.
"The original plan was to have nuclear make up 10% of generation capacity. This would diversify our energy sources. But since the unfortunate incident at Fukushima, [Japan], we are taking more time to study it," Ongkili told reporters on the sidelines of the Fifth Korea-Malaysia Energy Cooperation Workshop here today.
The low commodity prices have also reduced the incentive to develop the nuclear programme swiftly.
Not only are oil and gas prices low, coal is also at record low prices, noted Ongkili.
According to the 2014 Energy Sector Outlook report by the Energy Commission, there are plans to introduce nuclear power to the national grid by 2024.
Ongkili said however, that deadline has since moved to 2028, noting that 13 years are plenty of time to study and develop a nuclear programme.
Normally, it takes 10 years to develop a nuclear power plant.
"Dealing with the nuclear waste is one of the main issues we need to think about," he added.
For now, the government will place more focus on the renewable energy sector, which is targeted to make up 23% of generation capacity by 2020, said the minister.
Apart from the Nuclear Energy Act, Ongkili said the government plans to set up the institutional infrastructure necessary for the nuclear programme.
Environmental and safety issues aside, getting public support for a nuclear programme might be a challenge going forward, especially if it is more expensive than conventional power sources.
After all, with the removal of electricity subsidies and the introduction of the fuel cost pass-through mechanism, consumers will bear the full brunt of higher generation costs.
Also not helping the case for nuclear power is the fact that Malaysia is able to produce its own natural gas.