This article first appeared in The Edge Malaysia Weekly, on January 6, 2020 - January 12, 2020.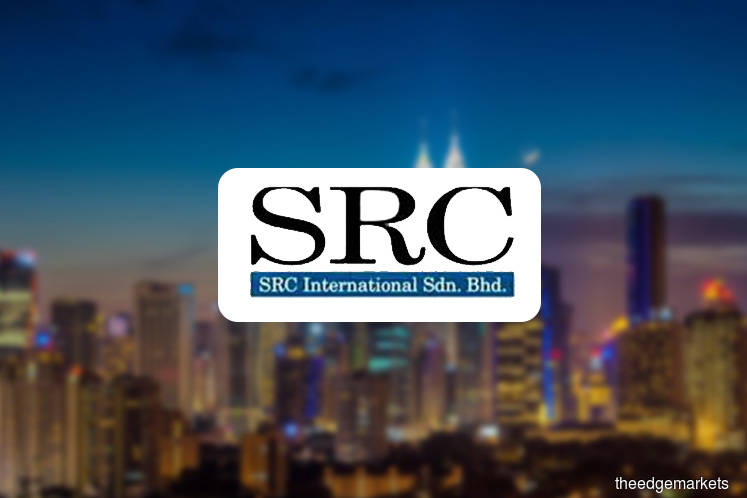 THE Malaysian government is seeking bids for a 14.8-acre parcel in Bukit Jalil, Kuala Lumpur, owned by Gandingan Mentari Sdn Bhd, a wholly-owned subsidiary of SRC International Sdn Bhd. It hopes to be able to fetch close to three times the price Gandingan Mentari had paid for it about five years ago, documents show.
The land, located about 1km from the upcoming Pavilion Bukit Jalil shopping centre, was bought by Gandingan Mentari for RM65 million from SRC, a wholly-owned subsidiary of Ministry of Finance Inc, in 2015. A recent property valuation puts the market value of the land at RM173.74 million.
An information memorandum (IM) obtained by The Edge reveals that the sale is being conducted via an expression of interest. An EOI is different from a sale by tender as it is generally non-binding. Global real estate services firm JLL Property Services (Malaysia) Sdn Bhd has been hired as the exclusive EOI adviser for the deal.
The IM, which includes a copy of a letter dated Aug 6, 2019 from the Valuation and Property Services Department (NAPIC), pegs the market value of the land as at July 26, 2019 at RM173.74 million. This price — which works out to RM269.50 per sq ft (psf) for the 644,688 sq ft parcel — is being used as the indicative land value.
The land, a leasehold parcel with 92 years remaining on it, is located near the upcoming Bukit Jalil City by Malton Bhd, The Earth Bukit Jalil by WZR Group, Bukit Jalil Sentral by Malaysian Resources Corp Bhd, International Medical University and Asia Pacific University, two golf courses and an 80-acre recreational park. The 14.8-acre tract allows for a mixed-use development with a plot ratio of four to be constructed on the site.
It is noteworthy that the land is being sold on an "as is where is" basis and there is an existing charge in favour of the Government of Malaysia (Ministry of Finance) created on May 30, 2016. There is also a registrar's caveat that was lodged on May 17, 2018.
Part of the land is occupied by squatters, and there are also Chinese and Hindu shrines, a car wash, hawkers and a car park on the site.
The quit rent payable annually on the land is RM206,690.
A valuer contacted by The Edge values the land at RM250 psf if the land is free from encumbrances. This compares with NAPIC's valuation of RM270 psf and the RM100 psf Gandingan Mentari paid in 2015. "It is leasehold development land with limited road frontage," Exastrata Solutions Sdn Bhd CEO/chief real estate consultant Adzman Shah Mohd Ariffin says, adding that the land could fetch between RM220 and RM250 psf. He also suggests that the maximum and best use for the site is to develop 70% of it into serviced apartments and 30% into commercial shoplots. Based on the price range of RM220 to RM250 psf, the land should fetch between RM141 million and RM161 million.
The closing date for the EOI is Feb 3, 2020. Gandingan Mentari reserves the right not to accept any offer and is also not bound to accept the highest offer.
The Edge first heard about the potential sale of the site last January and conducted several searches. The searches revealed that SRC sold the land to its subsidiary, Gandingan Mentari, for RM65 million and transferred the land on May 28, 2015. A year later, on May 30, 2016, the Government of Malaysia (MOF) registered a charge on the land.
It was reported that Gandingan Mentari was a front for SRC's corporate social responsibility arm, but was allegedly used to divert funds from SRC — previously a unit of 1Malaysia Development Bhd (1MDB) — to the personal bank account of former prime minister Datuk Seri Najib Razak. The SRC trial is ongoing. Najib is being charged with one count of abuse of power, three counts of criminal breach of trust and three counts of money laundering in relation to RM42 million originating from SRC.
The Edge also noticed that on May 17, 2018, eight days after the ruling party lost in the general election, a registrar's caveat was entered on the said land. A detailed search conducted on the caveat reveals that the registrar's caveat had been lodged at the request of the Malaysian Anti-Corruption Commission following a complaint received in 2015.
A registrar's caveat is usually entered to prevent any improper dealings in connection with a property, including a transfer or a caveat. It takes effect retrospectively and lasts until it is withdrawn by the registrar.
Another observation is that after the land title was first registered on April 29, 2013, a company called Aspirasi Semesta Sdn Bhd entered a private caveat on the land on Dec 20, 2013. A private caveat is a formal legal notice that the party has an interest in the said land. Aspirasi Semesta subsequently removed the caveat on Oct 3, 2014.
Who is Aspirasi Semesta? A search on the Companies Commission of Malaysia website shows that it is wholly-owned by a company called Kasturi Jutajaya Sdn Bhd (which was incorporated on July 6, 2011, six months after Aspirasi Semesta was incorporated on Jan 25, 2011).
The directors of Aspirasi Semesta are Mohd Faizul Ibrahim and Ishak Ahmad. The company describes itself as being in the financial services sector and the nature of its business as an investment holding company. The shareholders of Kasturi Jutajaya, which has been wound up, were Mohd Faizul and Ishak, who each owned 50% of the company.
Both Mohd Faizul and Ishak have been linked to Loh & Loh Corp Bhd. Fugitive Low Taek Jho, better known as Jho Low, had previously owned a 45% stake in Loh & Loh.