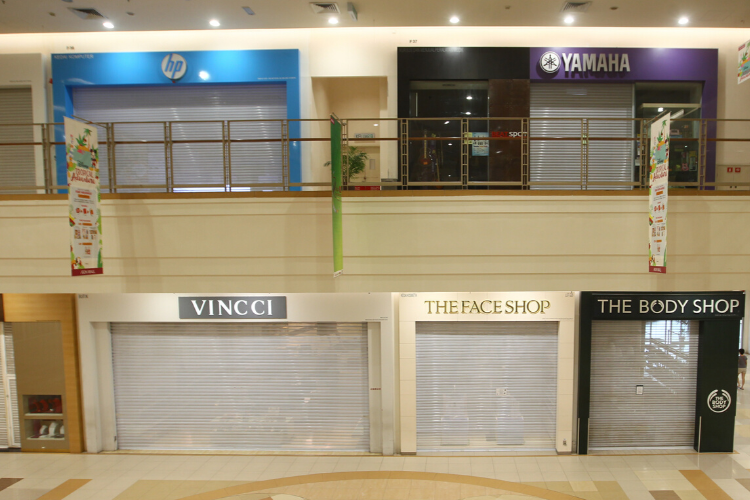 We are in the best of times and the worst of times.
Best of times because working parents are spending most of their time at home with their children, which will please advocates of work-life balance.
It is also the best of times for environmentalists as the global emission of carbon dioxide will fall by at least 5% because most major airlines have grounded their planes. This will be the steepest decline since World War II and the biggest since the 2008/09 global financial crisis when it dropped 1.4%, according to the organisation Global Carbon Project.
Covid-19 has, in a mere two months, achieved things that few would have thought possible.
But as the cliché goes, there is no such thing as a free lunch. Someone has to pay for it, as is the case with the economic fallout from the Covid-19 pandemic.
We are in the worst of times because a health crisis on a scale the world has never encountered before has forced governments in affected countries such as Malaysia to shut down almost all economic and social activities.
Overnight, doors to restaurants were closed, lights at offices switched off and machinery in factories silenced.
This has had a devastating effect on businesses big and small, far and wide. What is going to happen to jobs when there is no production, which means no revenue?
We must save jobs as we cannot have hundreds of thousands, if not millions, of people out of work.
But how?
We save jobs by saving the companies that hire people. As unfair as it may sound — and we can hear the labour unions screaming in protest — the bulk of government aid in the current crisis should go to the businesses first, not the employees, especially if they still have work and are paid.
Indeed, employees must also make some sacrifices if we truly believe that "we are all in this together", and it is not just the politically correct thing to say.
We would therefore like to propose, on top of what the government has announced in the RM250 billion economic stimulus package, the following tripartite (government/employers/employees) collective actions:
• The government gives employers in the most affected sectors, such as F&B, hospitality, retail and travel (there could be a few more), a wage subsidy of RM1,500 per employee, no matter what their salary is, for six months from April;
• This wage subsidy is given on condition that these companies do not retrench any worker between now and the year-end;
• All employers are exempted from making mandatory contributions to the EIS (Employment Insurance System), EPF, HRDF (Human Resources Development Fund) and Socso for three months from April, also on condition that they do not cut any jobs between now and the year end. This is an exemption, not a deferment; and
• Employees voluntarily take a 10% to 20% pay deferment for six months from April. This is a deferment that has to be paid to employees after the situation normalises.
Critics will say that while our proposals require employees to make some sacrifices and the government (taxpayers) to give wage subsidies, what are employers putting on the table?
Our response is that employers have to use their cash reserves or, more likely the case, borrow from banks to cover the deficit to keep their staff employed. This is because revenues have collapsed to an extent that cannot be fully covered by wage subsidies and the temporary 10% to 20% pay cuts.
If there is no help for them to keep their businesses running, and therefore save jobs, many will simply have to shut them down.
And that is not what we want.
Read also:
SMEs up against a wall
What businesses really want from the government, and why
Covid-19 & MCO: Tax relief proposals for SMEs
Losing sleep and weight over the MCO