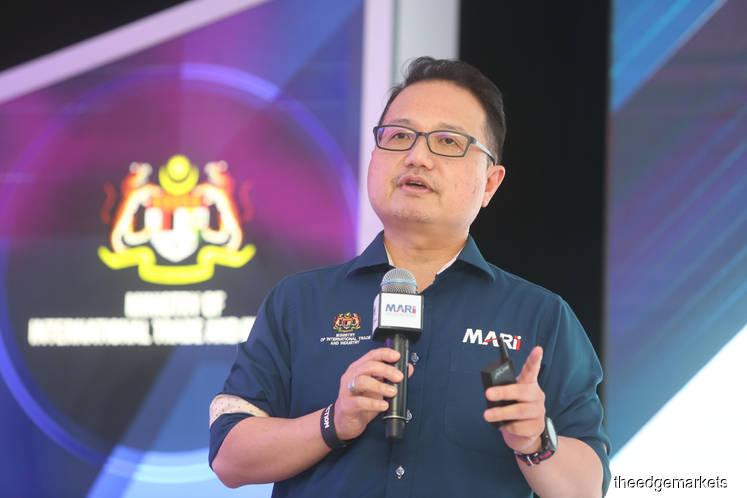 KUALA LUMPUR (March 3): The change of government should not affect the third national car project under the National Automotive Policy 2020 (NAP 2020) as it is completely funded by the private sector, says Malaysia Automotive Robotics and IoT (MARii).
MARii is an agency under the Ministry of International Trade and Industry (MITI).
"The third national car project will not be stopped," said MARii chief executive officer Datuk Madani Sahari.
"Even with a new government in place, the project will continue as long as there is interest from the private sector because it is privately funded," he told the media today after giving a presentation on the automotive industry's performance and outlook.
When unveiling the NAP 2020 on Feb 21, former prime minister Tun Dr Mahathir Mohamad said the government had no intention to invest in the project and that it was still waiting for investors to fund it.
"We are inviting investors with foresight as to the future of our motor vehicles and we are ready with new technology which will make the new national car competitive," he was quoted as saying.
Dr Mahathir had also said the prototype of what could be Malaysia's third national car was ready, but would not be unveiled yet.
Also known as the Malaysian Vehicle Project, the project was mooted in hopes that it could contribute significantly to the country's economic growth through its support for both upstream and downstream industries.
It will emphasise on research and development (R&D) and the incorporation of the latest technologies in order to be competitive in both domestic and global markets, according to reports.
Meanwhile, when asked whether MARii expects any changes to be made to the NAP 2020 after the new Cabinet is appointed, Madani said it was highly unlikely.
"The prime minister, Tan Sri Muhyiddin Yassin, was part of the previous Cabinet when the NAP 2020 was formulated, so I don't believe it will be scrapped or see any changes," he said.