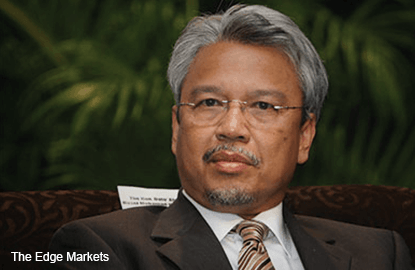 KUALA LUMPUR (Oct 1): The government, which is due to table the Parliament Budget 2016 on Oct 23, is set to announce a bigger allocation for this year's budget compared with Budget 2015, on the back of higher development expenditures and lower operating expenditures.
Second Finance Minister Datuk Sri Ahmad Husni Hanadzlah said the increase is aimed at enhancing the domestic economy in light of a challenging global environment.
"With regards to the development expenditures, it will be higher compared to this year as it is the beginning of the 11th Malaysia Plan, and it is very important that we ensure its successful implementation as it will link us to Vision 2020," he told reporters after launching the Youth Housing Scheme by Bank Simpanan Nasional today.
Ahmad Husni added that the government will ensure the principle of fiscal prudence will continue in the current challenging period.
The government will also emphasise measures to alleviate the status of the B40 household group, which comprises more than 40% of the population with household income of less than RM2,500.
With falling commodity prices and oil revenue particularly affecting Budget 2016, the government will be looking at generating its income from the goods and services tax (GST), according to a RHB Research Institute economist.
"Petroliam Nasional Bhd will no longer be able to pay a huge dividend like it did before, hence the government will need to source its income from elsewhere, and the GST seems to be the source to help cushion the short fall in oil revenue," the economist told theedgemarkets.com.
The economist added that it makes sense for the government to cut back operating expenditure, as it makes up about 90% of the total budget.
"With a cut back on the operating expenditure, we can anticipate a bigger budget by about 2% to 3%. Unless the GST collection is much smaller, then it will be some challenge for the government to maintain a larger budget," he said.