This article first appeared in The Edge Malaysia Weekly, on May 13, 2019 - May 19, 2019.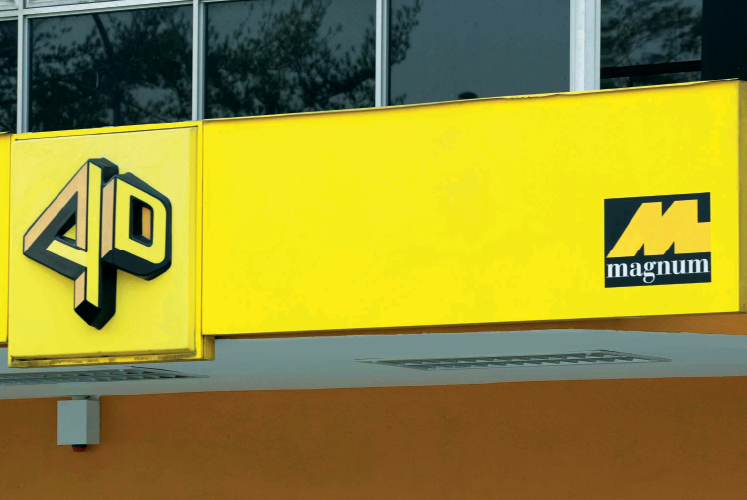 RECENTLY, government representatives — including those from the Ministry of Finance (MoF), the Malaysian Communication and Multimedia Commission (MCMC), Bank Negara Malaysia and the police — met with gaming operators at Putrajaya over several days to discuss changes to the country's gaming laws, sources say.
"The government is seriously looking into changing gaming laws to make it stronger to combat illegal operators. It is engaged in talks with gaming operators to understand the operating landscape better," says a gaming operator who attended the talks.
"It is an ongoing process when it comes to looking at changing the laws. This has been looked at since 2017 but engagement with the industry and work have been expedited in recent months. Eventually, when everything is finalised, the government is looking at a timeline of as early as next year," he adds.
The Lotteries Act 1952, Common Gaming Houses Act 1953, Betting Act 1953 and Pool Betting Act 1967 govern the gaming industry in Malaysia.
The gaming operator points out that the police and other enforcement agencies have been very effective in clamping down on illegal gambling in the past 1½ years.
Maybank Investment Bank Research says in an April 21 report that the more active enforcement against illegal number forecast operators (NFOs) of late was one of the reasons for the growth in gross jackpot sales of NFOs in the recent quarter ended March 31. The research house upgraded its sector view to "positive" from "neutral" over a fortnight ago and lifted its 2019 industry gross NFO sales/draw growth forecast from 3% to 5%.
"We estimate that 1Q2019 industry gross jackpot sales/draw will grow 11% y-o-y and 16% q-o-q to hit a record high of RM10.6 million," it says in the report.
Maybank IB Research continues to believe that there is more upside for the NFO industry from more active enforcement not just on illegal NFOs but also on illegal gamblers. "We understand that the legal NFOs are lobbying regulators to amend the Acts to not only prescribe higher fines and jail terms for illegal NFO [operators], but also fines and jail terms for illegal gamblers."
Meanwhile, AllianceDBS Research notes in an April 3 report that there are overlaps between the laws that govern the NFO sector in Malaysia. "We believe that the authorities could streamline and standardise these Acts with the imposition of more punitive penalties to further curb illegal NFO operations."
Meanwhile, given that the illegal NFO market size is estimated to be about two to three times that of the legalised NFO market, AllianceDBS Research says there is plenty of room for the NFOs to grow their earnings if the authorities intensify efforts to curb illegal NFO activities. "Both listed number operators, Magnum and Berjaya Sports Toto (BToto), have reported decent financial results in their latest quarterly reporting. More importantly, both NFOs reported improvements in their gaming revenue per outlet per draw ... We believe this is mainly attributable to stricter enforcement by the authorities to clamp down on illegal NFOs, which was accelerated in 2HFY2018.
"Furthermore, we observe that both listed NFOs offer attractive sustainable yields of about 6% or more. As such, investors could enjoy the attractive yields offered by these players while riding on this investment theme," it adds.
The research house maintains its "buy" call on both listed NFOs, with an unchanged target price of RM2.65 for Magnum and a higher target price of RM2.65 for BToto.
Magnum closed at RM2.42 last Friday while BToto ended at RM2.50.
Of six analysts polled by Bloomberg, four have a "buy" call on Magnum while two others have a "hold" call. The stock has a 12-month consensus target price of RM2.46.
BToto on the other hand, has a 12-month consensus target price of RM2.53 with five analysts calling a "buy", four a "hold" and two a "sell", according to Bloomberg.
The battle with illegal gaming operators and resulting tax leakages is not unique to Malaysia. According to an Asian Racing Federation white paper released in September 2018, illegal betting is large and growing in every jurisdiction, with illegal profits of at least US$4.2 billion a year across all six countries it focused on — Hong Kong, Singapore, South Korea, Australia, New Zealand and South Africa.
It also puts the cost to Hong Kong at US$1.2 billion annually through lost taxes while Australia loses US$273 million in lost tax. Meanwhile, illegal betting in South Korea makes up 62% of the total market and the government loses US$7.9 billion in tax revenue annually.