This article first appeared in City & Country, The Edge Malaysia Weekly, on April 6, 2020 - April 12, 2020.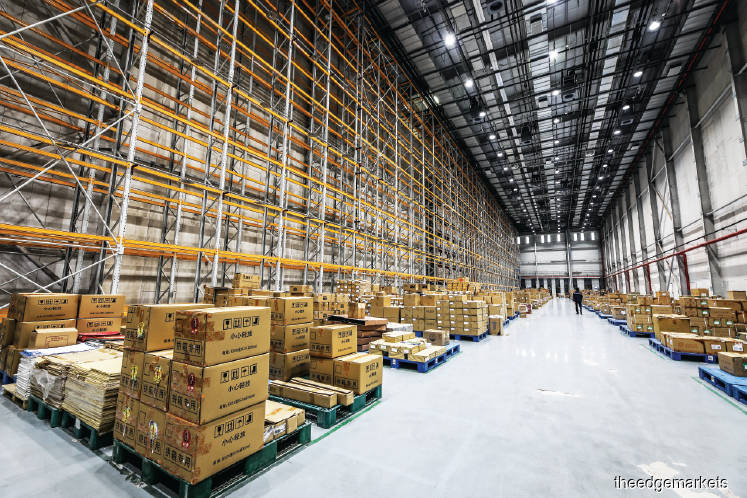 Covid-19 has further boosted online shopping in China and, as such, demand for logistics space is expected to go up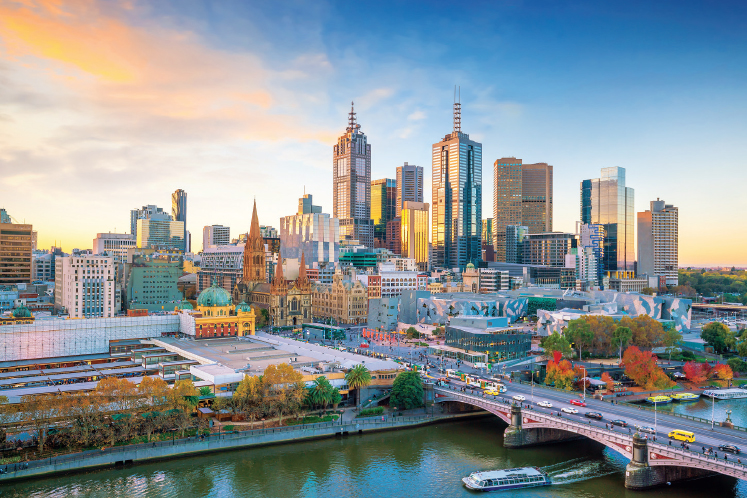 Firm income growth is helping to drive capital growth in office property in Australia
If the Covid-19 pandemic peaks in the first half of 2020, there will be a rapid recovery in sentiment in the second half of the year, offering investors the opportunity to buy assets now, says Colliers International in its report titled "Covid-19: Impact on APAC Real Estate Capital Markets".
The report focuses on five countries — China, Hong Kong, Singapore, Japan and Australia. Colliers notes that the pandemic will sharply lower this year's gross domestic product (GDP) growth in China and Hong Kong, and adversely affect the rest of Asia, but less so in Australia.
Colliers assumes the pandemic will peak in the first half of the year but that the spread beyond Asia will raise the possibility of longer-term disruption.
Investment property sales may weaken across Asia in the first half, although a US$4.4 billion (RM19.2 billion) investment by Hongkong Land in Shanghai shows some key real estate players are already looking beyond the likely downturn.
The company announced the purchase of the site in the Xuhui West Bund district in February. The site will be used for a mixed-use development with an estimated gross floor area of 11.7 million sq ft. It is due for completion in 2027.
China
In China, Colliers has highlighted the logistics warehouses segment. It points out that the pandemic has given online shopping a further boost and, as such, demand for logistics space as well as data centres is expected to go up.
The logistics segment should continue to record firm growth. E-commerce players and end-users, notably, are expanding in new markets in Tier 2 cities.
Much investment is being made in data centres despite the high barriers to entry but investors need adequate expertise to enter this sector.
For the office market, the pandemic may delay a recovery in office net absorption after a generally weak 2019. It may also compound existing concerns about the high supply in Tier 1 Chinese cities.
Office rents in Tier 1 cities are currently flat or falling. However, some cities have a strong growth outlook and remain popular occupier locations.
Guangzhou faces lower new supply and less upward pressure on vacancies than other Tier 1 cities in the near term. Opportunities for en-bloc investment here are concentrated in new areas such as Intelligence Business District in Tianhe, Pazhou and Sincere City.
From a two to five-year view, recovering occupier demand should drive an improvement in rental growth in Shanghai, Beijing and Shenzhen.
Meanwhile, business parks look resilient in the near term as they tend to accommodate occupier groups that are little affected by the pandemic.
Hong Kong
In Hong Kong, Covid-19 has hit the retail and hospitality sector the hardest. The pandemic may further depress leasing demand and office rents in the first half of the year but a rebound is expected in the second half of 2020.
After a weak 2019 because of social unrest, the hospitality and retail sector has been further hit by the Covid-19 outbreak. For hotels, this pressure is reflected in a drop in room rates of about 30% from their peak.
The industrial property sector has been little affected and industrial assets for conversion are stable and safe.
Hong Kong has had negative real interest rates ever since the global financial crisis of 2008/09. With its interest rates effectively tied to US rates because of the territory's currency peg, this situation is unlikely to change anytime soon.
For capital gains, investors should consider selling long-held assets. Office prices ought to rally once demand returns. Investors should also look at hotels, whose prices are down sharply.
Singapore
Singapore is a regional wealth hub and safe haven that will attract more capital in the long run.
In the near term, hotels will be affected as visitor arrivals fall and events are cancelled. Retail sales, notably in F&B and tourist spots, are down 30% to 80%.
The February budget included a S$4 billion (RM12.2 billion) Stabilisation and Support Package to help enterprises and workers through the crisis. Hotels and retail properties will receive a 30% and 15% property tax rebate respectively.
Singapore's strong policy response to the Covid-19 crisis has instilled confidence in travellers and investors alike, reinforcing its safe haven status.
Property owners in Singapore should recycle capital into prime CBD offices, city-fringe business space and hotel assets for mid to long-term growth.
Japan
The outbreak has exacerbated concern over hotel supply in popular tourist destinations in Japan. The high supply prior to the Tokyo Olympics — with Tokyo accounting for 65% and Osaka accounting for 30% of total stock in the country — was a concern even before the pandemic.
There is an oversupply risk for smaller regional hotels, given their high reliance on total tourist consumption.
Severe price declines are likely to be limited to hospitality assets. High supply has softened the impact of firm demand in popular inbound destinations.
Grade A offices in Tokyo are favoured for investment. These yield about 3.4% and hence give a spread of 3.44 percentage points over zero-yielding bonds.
Large rent gaps between offices of different grades within central Tokyo provide opportunities to generate profit from better building management.
Meanwhile, modern warehouses represent only 5% of logistics stock in greater Tokyo, necessitating major upgrading. Overall logistics rents should stay firm despite the high near-term supply.
Australia
The large regional investment market in Australia is the least affected by the pandemic. The rental growth outlook has yet to be impacted as income growth is still contributing to capital growth in some asset classes, particularly office and industrial property.
One or more rate cuts now looks even more likely owing to the impact of Covid-19 on the first quarter's GDP. This will, in turn, lower the risk-free rate, making Australian property even more attractive.
Investors should look to Australia as an increasingly rare income growth opportunity in the short to medium term.
Melbourne is one of the world's global centres for biomedical research, presenting investment opportunities in biomedical precincts.
Industrial landlords should target occupiers who are not impacted or who will benefit from the pandemic such as pharmaceutical occupiers.
With development times likely to be affected by shortages in materials, industrial landlords should engage with affected occupiers regarding short-term leases in vacant spaces.