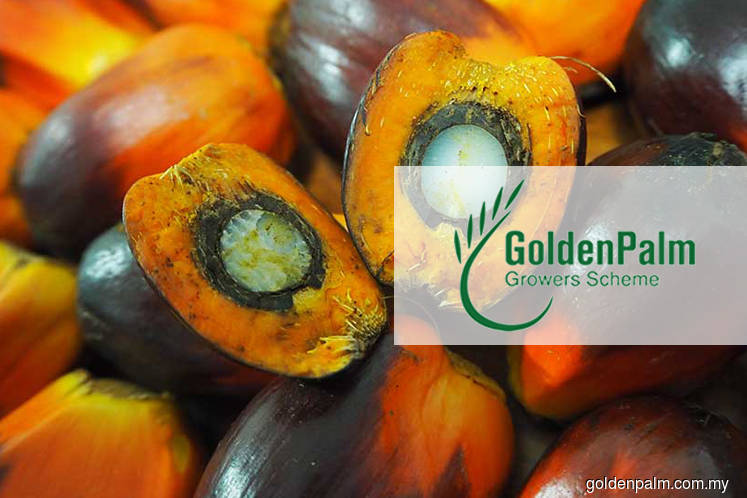 KUALA LUMPUR (July 17): Golden Palm Growers Bhd (GPG) has filed an application to the High Court to wind up its share farming scheme, Golden Palm Growers Scheme, following rejection of three resolutions at a growers' meeting in April.
"The growers, at their meeting of April 22, 2019, had failed to carry the required 75% approval for the resolutions presented," it said.
It said the first resolution would have extended the realisation period — the period during which the company was supposed to find a buyer for its Kelantan plantation — from Jan 1, 2019, to June 30, 2019, and would have allowed GPG to make amendments to the trust deed.
The second resolution comprised a corporate restructuring exercise involving a private placement with a potential "white knight" and issuance of shares in exchange for all grower plots.
"With the rejection of the first resolution, the third resolution was not required to be put to vote and thereby failed. The third resolution would have resulted in a final sale via public tender.
"The application to court also entails the appointment of a liquidator who will be empowered to act in the interest of all growers," the company said.
In October 2017, 98% of the 1,358 growers of the scheme voted at a general meeting in favour of giving the company one year to look for a suitable buyer for its plantation in Kelantan, as opposed to an immediate sale to recover their capital.
GPG had previously cited inclement weather, increasing labour costs, scarcity of experienced management personnel, persistent mammalian attacks and high transportation costs, among challenges that resulted in a cash flow deficiency.
In July last year, GPG had appointed financial consultant Grant Thornton Consulting Sdn Bhd to conduct a tender exercise for its 11,280-acre estate in Gua Musang, Kelantan, which started from June 30, 2018.
GPG is a unit of the Australia Securities Exchange-listed Sterling Biofuels International Bhd.