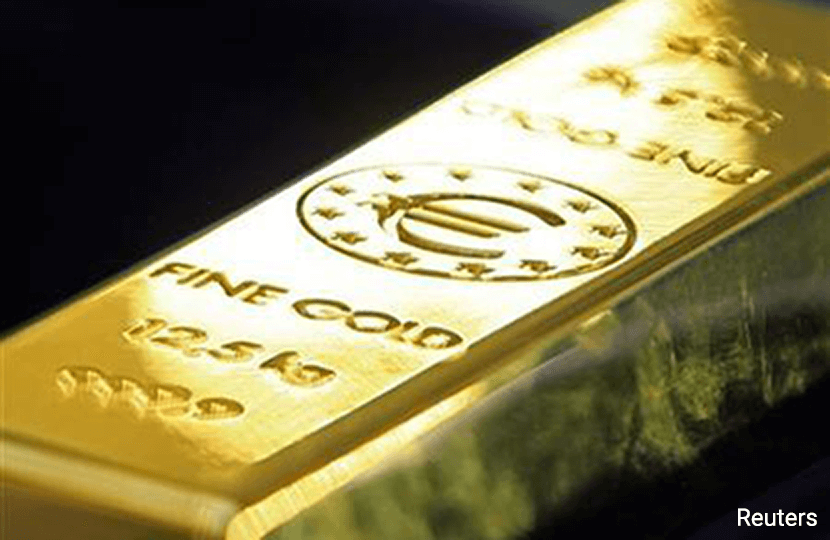 (Feb 16): Gold prices rose on Thursday as the US dollar drifted down from one-month highs hit in the previous session on upbeat US economic data that boosted the prospects of an interest rate hike by the Federal Reserve next month.
US retail sales rose more than expected in January and consumer prices recorded their biggest gain in nearly four years.
Spot gold had ticked up 0.2%, to US$1,235.01 per ounce reat 0529 GMT, while US gold futures were up 0.3%, to US$1,236.2.
"Gold is approaching a turning point and the upward trend in prices could end in the near future," said Jiang Shu, chief analyst at Shandong Gold Group.    
"Perhaps the market is currently underestimating the prospects of an interest rate hike by the US Federal Reserve in March, given the strong economic data. The impact (on gold prices) would probably show in the medium term."
Gold is highly sensitive to rising US interest rates, as it increases the opportunity cost of holding non-yielding bullion, while boosting the US dollar, in which it is priced.
The dollar index fell 0.3% to 100.91, with traders booking profits following the greenback's rally to its highest since Jan 12 at 101.76 on Tuesday.
The Fed aims to raise rates in the months ahead as long as the economy continues to grow a bit above its trend and if, as expected, fiscal policies provide a boost, New York Fed President William Dudley said on Wednesday.
The comments by Dudley reinforced the central bank's cautious optimism that the Donald Trump administration would not derail plans for gradual rate hikes in the months and years ahead.
Uncertainty surrounding the European Union and the policies of President Trump could always provide some short-term support for bullion, Shu said.
"The real question is whether Trump's policy ... will alter the Fed's interest rate policy, and if so, it would have a long-term effect on gold," he added.
Spot gold may retest resistance at US$1,249 per ounce, according to Reuters technical analyst Wang Tao.
"We suspect that investors continue to expect more reflation (and inflation) coming out of the US and are therefore reluctant to get too bearish on the precious metal," said INTL FCStone analyst Edward Meir.
Meanwhile, spot silver edged up 0.1%, to US$18 per ounce, while platinum also inched up 0.3%, to US$1,012.80 as of 0529 GMT.
Palladium was mostly unchanged at US$789.90 per ounce, after touching its highest since Jan 24 at US$792.70 earlier in the session.