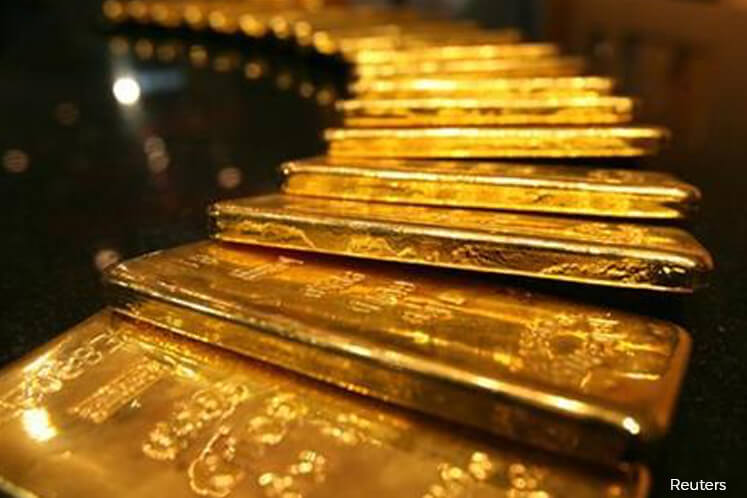 (April 7): Gold hit a near five-month peak on Friday, rising over 1% on safe-haven buying after the US military launched cruise missile strikes against a Syrian air base controlled by President Bashar al-Assad's forces.
US President Donald Trump unleashed military strikes against the air base in response to a deadly chemical attack in a rebel-held area, a US official said on Thursday.
Facing his biggest foreign policy crisis since taking office in January, Trump took the toughest direct US action yet in Syria's six-year-old civil war, raising the risk of confrontation with Russia and Iran, Assad's two main military backers.
Spot gold rose 1.3% to US$1,267.43 per ounce by 0225 GMT, after touching a high of US$1,269.28, its highest since Nov 10, and was track for a fourth straight week of gains.
US gold futures also rose 1.3% to US$1,269.
"Clearly this raises the stakes and we expect to see gold prices continuing to push higher in the short-term, at least until there is some clarity around whether this is a one-off or develops into something more," ANZ analyst Daniel Hynes said.
Stocks slumped and safe haven bonds and the yen jumped in Asia on Friday after the missile strike.            
The dollar index, which measures the greenback against a basket of currencies, fell 0.1% to 100.610. The US dollar also fell 0.5% against the safe-haven Japanese yen to 110.24.
Investors had already been on edge as Trump met Chinese leader Xi Jinping for talks over flashpoints such as North Korea and China's huge trade surplus with the United States.
Investors will watch out for March US non-farm payrolls data due later on Friday, which analysts say could be key for the short-term direction of the gold market.
According to a Reuters survey of economists, non-farm payrolls likely increased by 180,000 jobs last month after rising 235,000 in February. Strong job gains will likely add upward pressure on wages, supporting higher interest rates.
Spot silver rose over 1% to US$18.43 an ounce, after touching a more than one-month peak of US$18.47.
Platinum rose 0.9% to US$965.60, while palladium was up 0.9% to US$809.90