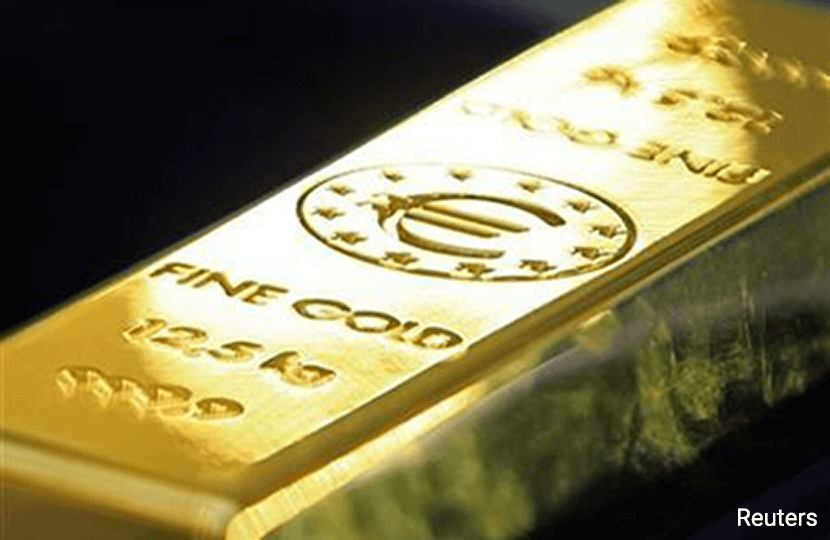 BENGALURU (Jan 13): Gold fell on Friday after hitting a seven-week peak in the previous session, as the dollar edged up and a technical correction set in, but it was still set to end higher for a third straight week.
Spot gold had dropped 0.2% to US$1,193.66 per ounce by 0603 GMT. It touched its strongest since Nov 23 at US$1,206.98 on Thursday.
U.S. gold futures eased 0.5% to US$1,193.80 per ounce.
"Currently we see that gold is overbought and needs some technical correction," said Jiang Shu, chief analyst at Shandong Gold Group.
He added that prices could fall towards US$1,170 an ounce before climbing above US$1,210, although they may decline again in the run up to a March meeting of the U.S Federal Reserve.
Reuters technical analyst Wang Tao said spot gold faced a strong resistance zone of US$1,205-US$1,210 per ounce, and may retrace steps back towards support at US$1,172.  
The dollar index, which measures the greenback against a basket of currencies, rose 0.1% to 101.440.
Fed Chair Janet Yellen did not comment on the outlook for the U.S. economy or monetary policy, in remarks to teachers this week. 
However, several Fed officials on Thursday cautioned that the fiscal and tax plans sketched out by the incoming Trump administration could spur a short-term economic boost that would result in longer-run inflation and debt problems. 
The statements by Fed officials could imply tighter U.S. monetary policies and were bearish for gold, said HSBC analyst James Steel.
Trump's campaign calls for tax cuts and more infrastructure spending have boosted U.S. shares and the dollar, as well as driving a sell-off in Treasuries, but his protectionist statements and a flurry of off-the-cuff posts on Twitter have kept many investors from adding to risky positions.
Among other precious metals, spot silver fell 0.3% at US$16.65, after hitting a near one-month high of US$16.92 in the previous session.
Platinum dropped 0.3% to US$969.25. It touched a 2-month high of US$990.10 in the prior session.
Palladium declined 0.7% to US$751.58.