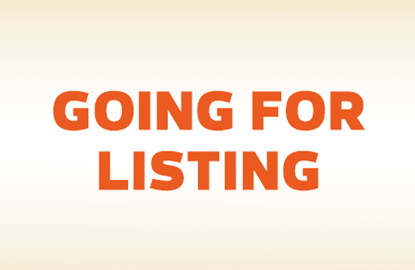 This article first appeared in
Capital, The Edge Malaysia Weekly
, on January 9 - 15, 2017.
GLOVE-dipping line maker HLT Global Bhd is slated to debut on the ACE Market on Jan 10, making it the first listing on Bursa Malaysia for 2017.
The group has made over 60 units of glove dipping lines for the local and foreign markets since commencing operations in October 2009and aims to set up a new factory to increase production capacity and expand its product offering to include more automated parts made in-house.
Half, or RM9 million, of the RM17.8 million gross proceeds (RM15.4 million net proceeds) raised from selling 39.59 million new shares, or 15% of its enlarged share capital, at 45 sen each is slated for capital expenditure and is expected to go towards funding a new factory. Another RM4.9 million is slated for working capital, RM1.5 million for research and development, and the rest for listing expenses.
The major shareholders are executive deputy chairman Wong Kok Wah and CEO and executive director Chan Yoke Chun, who are husband and wife. They will still own 72% of the company post-IPO from 100%.
At its IPO price of 45 sen, HLT's implied market capitalisation upon listing is RM118.8 million.
In a note dated Dec 27, TA Securities valued HLT Global at 41 sen per share based on a price-earnings ratio multiple of 11 times. "Although we commend the group for its position as a beneficiary of a growing rubber glove industry as well as its healthy financial standing, our key concerns for the group is the downside risk, primarily from the absence of long-term contracts and varying profitability," it said.
Public Invest Research, however, expects higher earnings for HLT. Its 50 sen fair value implies 11.1% upside potential, and is pegged at 11 times the group's FY2017 earnings forecast of RM11.8 million. "Our FY17 forecast earnings growth is supported by its current order book of RM69 million as at December last year, and higher production capacity," it said in a Dec 29 note.
The research house, noting that HLT has a clean balance sheet with RM18 million net cash and had paid out 35% to 60.4% of earnings as dividend from FY2013 to FY2015, reckons "there is a strong likelihood that the dividend payout ratio would be sustained, if not improved" post-IPO. Although HLT does not have any formal dividend plan, Public Invest Research estimates a 30% dividend payout ratio, which translates to 1.3 sen DPS for FY2017, or 2.9% dividend yield on the IPO price.
For its part, HLT sees the need to set up a new factory and estimates that it would cost RM9 million to RM12 million for land acquisiton and construction of the factory. It currently operates at its own factory in Puchong, Selangor, with a gross production floor space of 23,666 sq ft. The estimated utilisation for the plant was 85% as at July 31, 2016, and ranged from 82% to 91% from FY2013 to FY2015.
The group said it would continue to seek opportunities in the domestic and export makets. It plans to set up a new R&D team to increase its product offering. HLT products are sold to customers in Malaysia, China, Thailand, India, Indonesia, Vietnam and Saudi Arabia. For the financial year ended Dec 31, 2015 (FY2015), the group derived over 54% of its sales from the local market, and the rest from overseas, mainly Thailand.
Cardinal Health 222 (Thailand) Ltd, Rubberex Alliance Sdn Bhd, YTY Industry Sdn Bhd, Green Prospect Sdn Bhd, PT Medisafe Technologies, Latex Form Sdn Bhd, WRP Asia Pacific Sdn Bhd and Central Medicare Sdn Bhd accounted for 96% of the group's revenue in FY2015.
The group does not have any long-term contracts. Sales are based on purchase orders, which are usually secured on a project-by-project basis. Steel materials such as beams, pipes and plates make up the highest proportion of material cost.
Locally, the HLT competes with companies such as Control Instrument (M) Sdn Bhd, Kendek Products Sdn Bhd, KSG Engineering Sdn Bhd, MPMT Industries Sdn Bhd, RIPCOL Industries Sdn Bhd, Sama Kejuruteraan Sdn Bhd and Xin Xin Engineering Sdn Bhd.
The group's revenue is mainly derived from the sale of new glove dipping lines. Revenue for FY2013, FY2014 and FY2015 was RM46 million, RM43.6 million and RM75.7 million respectively, and it made a net profit of RM9.9 million, RM8.6 million and RM12.1 million for those years.
For the period ended July 31, 2016, the group had cash and cash equivalents of RM14.17 million.
KAF Investment Bank Bhd is the principal adviser, sponsor and underwriter for the IPO.