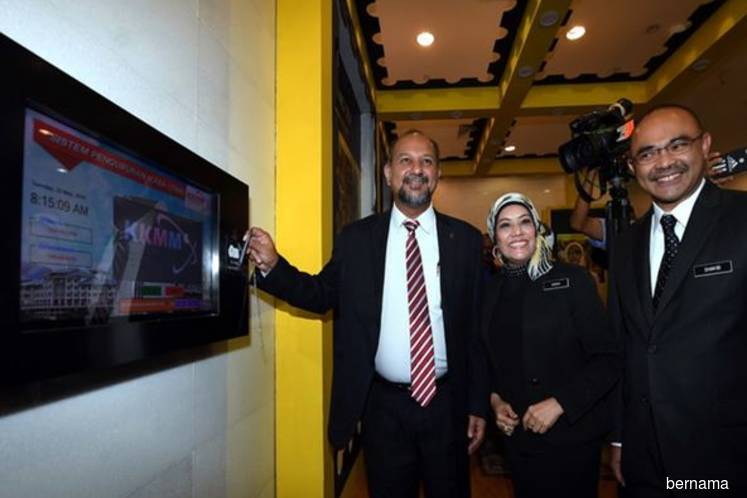 PUTRAJAYA (May 30): Minister of Communications and Multimedia Gobind Singh Deo said he will be meeting local telecommunication companies in the next two weeks to discuss the Ministry's call to double the internet speed in the country at half the price.
At a Press conference today, Gobind was asked whether halving the internet subscription prices would negatively affect the telco industry, and he said the Ministry's heads of department have come up with proposals which he thinks are "workable".
"We are looking at two aspects, [the] first is [to] double the speed, so we are looking at whether we can do that as soon as possible. The other is halving the cost, it may have an impact [on telcos' financials], but we have certain plans in mind, there are certain ways and means by which we can sit and negotiate, even press for a structure by which prices can be reduced," he said.
"We are still working on this, I have held meetings with relevant departments, they have shown me their proposals and I think they are workable. I will meet with telcos perhaps next week or the following week to discuss the way forward," he said.
Yesterday, rating agency Moody's lowered Telekom Malaysia Bhd's (TM) baseline credit assessment to baa1 from a3.
Moody's said it expects revenue growth to remain muted around 1%-2% over the next 12-24 months, particularly as the government looks to effect a reduction in broadband pricing by 2019.
At the same time, it said a material improvement in TM operating margin is unlikely, given competitive pressures and the high network costs associated with the mobile business.
Most telcos' share prices declined at market close today, in line with broader market, with TM falling 23 sen or 5.96% to RM3.63, Axiata Group Bhd fell 11 sen or 2.52% to RM4.25, DiGi.Com Bhd dropped 19 sen or 4.28% to RM4.25, Time dotcom Bhd declined by two sen or 0.25% to RM7.97, while Maxis Bhd also fell by one sen or 0.17% to RM5.77.