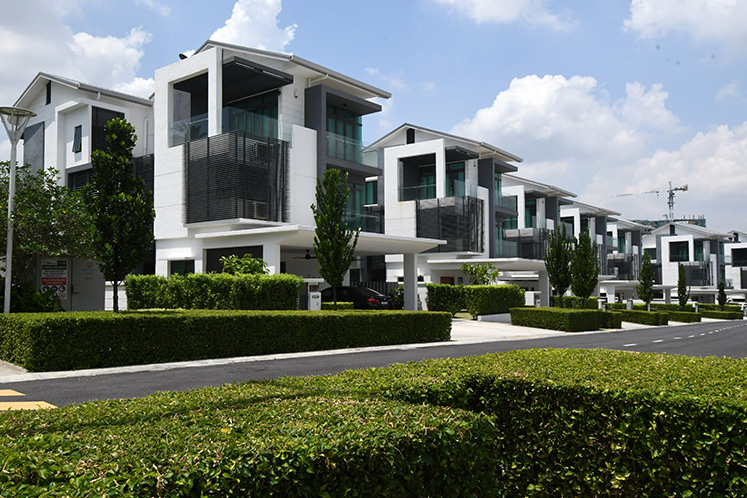 KUALA LUMPUR: The Works Ministry will focus on promoting the industrialised building system (IBS) among private companies by encouraging them to bundle their projects to achieve economies of scale.
"The plan moving forward is to bundle up projects in order to achieve the economies of scale," said Ministry Secretary-General Datuk Seri Zohari Akob.
"In a simulation we did, we needed about 17,800 units of property to get economies of scale in order to build an IBS factory," he told a press conference.
"Through the collaboration with the Ministry of Housing and Local Government, we hope industry players from the construction sector can come together by bundling their projects to achieve the economies of scale," he added.
According to a survey conducted by the Construction Industry Development Board (CIDB) previously, private sector adoption is still low at around 15%, while government projects are seeing higher adoption at 70%.
For government projects, there is a requirement for projects that exceed RM10 million to have a minimum IBS score of 70 which is already in place. Currently, about 70% of government projects meet that requirement.
Zohari said the construction projects from the private sector consist of 80% of the total construction value, and hence the need to encourage the sector to adopt IBS.
"Previously we focused more on the government projects to adopt the IBS. But in the next few years, our focus will be on the private sector," he said, adding this will also be in line with the government's goal to double up the productivity level for the construction sector through the adoption of IBS.
The press conference was held in conjunction with the launch of Asean Super 8 exhibition at the International Construction Week (ICW) 2019, the largest construction trade conference and exhibition in Southeast Asia.
Present were Deputy Works Minister Mohd Anuar Mohd Tahir and  CIDB chairman Tan Sri Dr Ahmad Tajuddin Ali.
"ICW 2019 is a tremendous opportunity for Malaysian construction industry players to network and build collaboration for the continued innovation in the construction industry in the region," said Mohd Anuar.
Anita Abdul Aziz, senior manager of construction and business at the Malaysian External Trade Development Corporation (Matrade), said the agency targeted an estimated RM300 million potential sales to be secured from ICW 2019.
ICW 2019 will be held from March 19 to 21 next year at the Malaysia International Trade and Exhibition Centre in Kuala Lumpur.