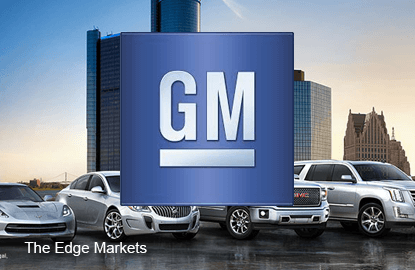 BEIJING (Jan 17): General Motors Co's Cadillac expects sales in China to continue growing at a double-digit rate this year, but at a slower pace than in 2016 when volumes saw a sharp spike after the brand opened its first dedicated factory in the country.
Cadillac, relatively late to introduce local production in the world's biggest auto market, is among a second wave of luxury car brands in China that seek to take market share from established brands such as BMW, Daimler's Mercedes-Benz, and Volkswagen's Audi.
While it surpassed Toyota's Lexus, which does not manufacture in China, in sales to become the fifth best-selling premium marque in the country last year, Cadillac still lags the German "Big Three" and No. 4 Jaguar Land Rover.
The brand has to do a "mind shift" to no longer think of itself as a second-tier brand, Cadillac's China chief, Andreas Schaaf, told Reuters in an interview on Tuesday. "We want to move up to the top three," he said, adding he expects China to become Cadillac's biggest market in less than five years.
For 2017, Schaaf said he was "optimistic".
"We are expecting another double-digit growth in China. Most likely not in the same range as what we have seen last year (2016), because growth of nearly 50 percent is truly a very exceptional year," he said during the interview.
Plug-in push
Underlining the brand's aim to be perceived as international and cut its reliance on its home market, the United States, Schaaf said Cadillac planned to launch more products in China, ahead of other regions in the future.
This month, Cadillac is rolling out a plug-in hybrid version of its CT6 flagship sedan in China, which it looks to follow up with launches of more plug-ins and electric vehicles to meet the country's strict emission regulations.
Cadillac's CT6 plug-in uses 1.7 litres of petrol per 100 kilometres, versus 7.9 litres for the normal version and far below China's average fuel use requirements of 5 litres by 2020.
Shanghai, where plug-ins get free license plates, is the key market for the CT6 hybrid, he said.
"A brand that doesn't have more plug-ins and more electric vehicles will most likely have a very difficult future in China," Schaaf said.
China's auto market recorded a 13.7% rise in sales for 2016, aided partly by a cut in taxes on small-engine vehicles. Sales growth is expected to slow this year as the incentive is phased out by 2018.