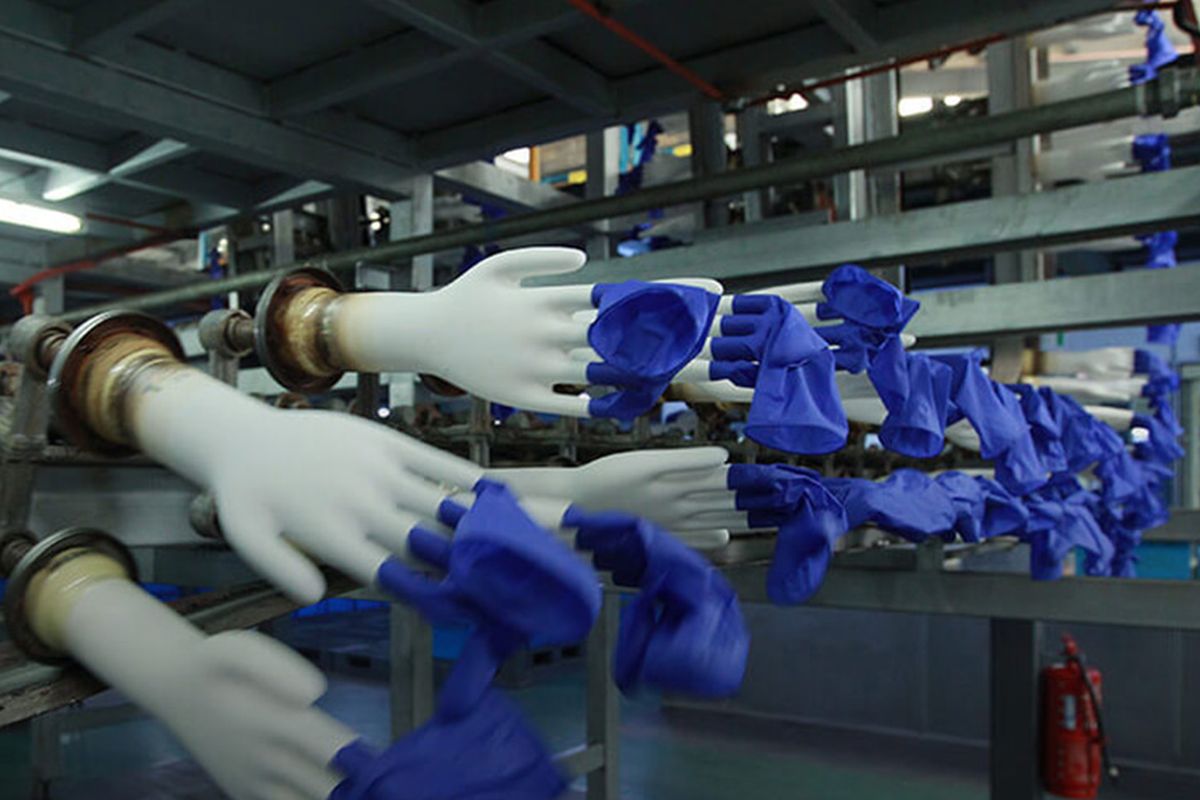 KUALA LUMPUR (Jan 8): The share prices of the rubber glove makers have fallen by at least 40% from their respective peaks. Are these darlings of 2020 oversold?
Probably yes if one looks at the target prices (TP) that are pegged by the investment analysts. [see table]
The TPs for the big glove companies — Top Glove Corp Bhd, Hartalega Holdings Bhd, Supermax Corp Bhd and Kossan Rubber Industries Bhd — are substantially higher than the market prices.
However, it is worth noting that over the past two months, some analysts raised their earnings forecasts, but maintained their TP and reiterated their 'buy' calls on the glove makers that they track. This implies that some analysts might have turned more cautious; hence they have trimmed the premium on the valuation of the glove companies.
A quick check on Bloomberg data shows that the rubber glove makers still have a headroom of at least 50% growth to their respective average TP.
Expected sustainable strong demand in 2021, at least, and hike in average selling prices are the main source of optimism.  
The average target price of Top Glove Corp Bhd, which has fallen by as much as 40.6% from its peak of RM9.77, is almost 53% higher than yesterday's closing price of RM5.80. Its average TP of RM8.85. Not only does it have the highest number of research houses covering the stock, but there are also 18 'buy' calls, five 'hold' and only one 'sell' recommendation.
That said, Top Glove is one that analysts have trimmed their target prices due to environment, social and governance (ESG) considerations after the Covid-19 outbreak in its foreign worker dormitories which in turn exposed their poor living conditions.  
Over at Hartalega, the consensus average TP is RM19.35, a headroom of 77.5% from yesterday's closing of RM10.90. The share price of the world's largest nitrile glove manufacturer has plummeted 48.5% from its all-time-high of RM21.16.
Supermax and Kossan Rubber have even greater upside potential, judging solely by investment analysts' target prices and their forecasts. The consensus average TP of Supermax is RM11.61, which implies an upside potential of 92%, while the consensus average TP of Kossan Rubber is RM8.17, an upside of 102% against its closing of RM4.05.
Supermax, the most recent addition to the KLCI-component stocks, had slid 49% from its peak of RM11.95, while Kossan Rubber dived 59% from its record high of RM9.75.
Meanwhile, for the smaller glove makers, both Comfort Gloves Bhd and Rubberex Corp (M) Bhd have only one research house covering them.
Comfort Gloves has an upside of 85% with a TP of RM5.70, while Rubberex has 103% potential gain with a TP of RM3.
In terms of valuation, Comfort Gloves is trading at a trailing 12-month price-to-earnings (TTM P/E) of 11.23 times, cheaper when compared with its three-year average P/E of 19.44 times.
Likewise, Careplus Group Bhd appears to be cheaper with its TTM P/E of 15.27 times versus its three-year average P/E of 32.94 times.
Rubberex, on the other hand, seems to be nearly unchanged with its TTM P/E of 15.43 times.
Share prices of all three have at least halved from their peaks, with Careplus sliding the most by 60.6%.
Nonetheless, the glove bears may comment that those target prices are based on a "blue sky scenario", namely the best case scenario. What would be the premium like if things do not pan out as expected? Furthermore, analysts' TP could be revised anytime.