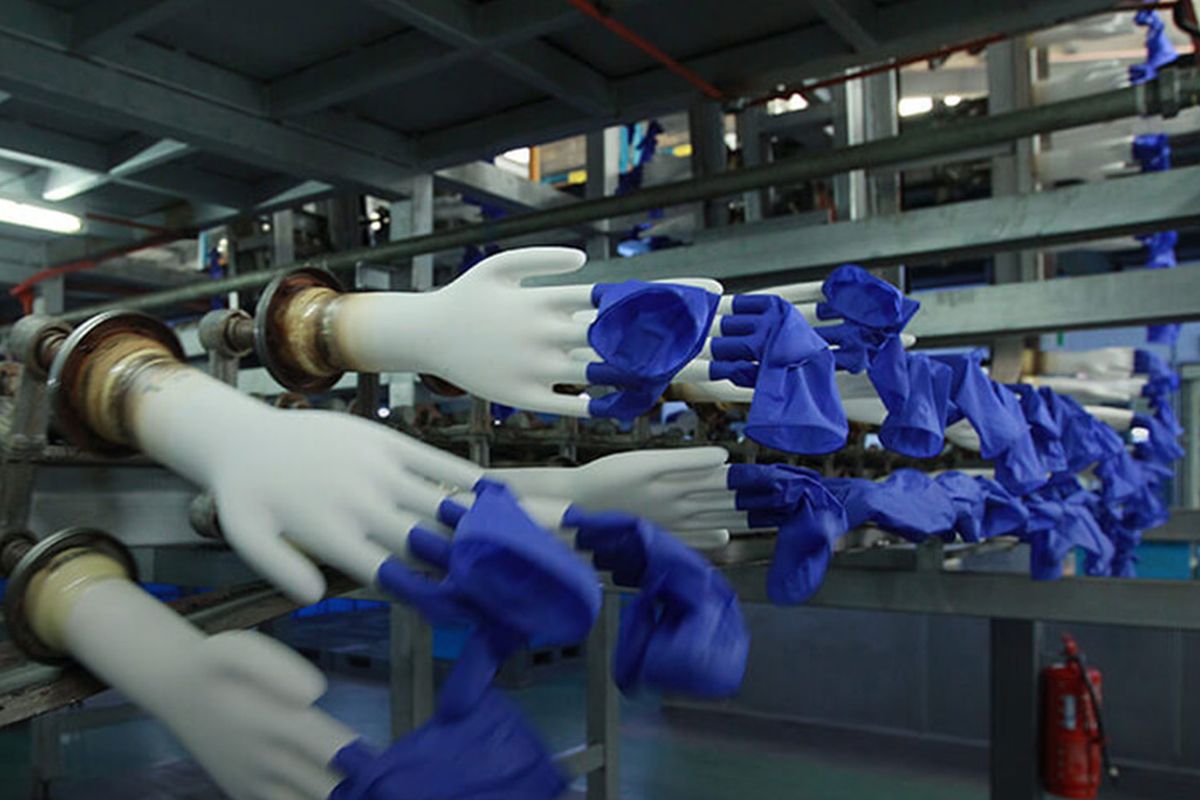 KUALA LUMPUR (Nov 29): Share prices of rubber glove makers jumped on Monday, led by Top Glove Bhd in terms of percentage gain, amid the emergence of the Omicron Covid-19 variant in several countries that has sparked renewed interest in the healthcare sector, particularly rubber gloves.
On the same day, the World Health Organisation announced that the Omicron coronavirus variant is likely to spread internationally, posing a "very high" global risk of infection surges that could have "severe consequences" in some areas, according to Reuters.
"Omicron has an unprecedented number of spike mutations, some of which are concerning for their potential impact on the trajectory of the pandemic. The overall global risk related to the new variant...is assessed as very high," the news agency cited WHO as saying.
Top Glove, the world's largest rubber glove maker by capacity, surged 55 sen or 20.83% to close at RM3.19 — its highest in more than two months. Earlier in the day, it climbed as much as 79 sen or 29.9% to an intra-day high of RM3.43. Hartalega Holdings Bhd, which also closed at its highest in more than two months at RM6.40, jumped 75 sen or 13.27%. It earlier hit RM7.01.
While Top Glove led the glove makers in terms of percentage gain, Hartalega topped the list of the local bourse's biggest gainers by value on Monday -— which was dominated by glove makers — followed by Top Glove as the third largest gainer.
Two other glove makers, Supermax Corp Bhd and Kossan Rubber Industries Bhd — which round up the Top Four of the rubber glove sector together with Top Glove and Hartalega — also made significant gains. Supermax closed 30 sen or 16.22% higher at RM2.15 — making it the fifth largest gainer of the day — while Kossan Rubber Industries Bhd settled 16 sen or 7.31% higher at RM2.35, the bourse's ninth largest gainer.
Likewise, their smaller peers Careplus Group Bhd, Comfort Gloves Bhd and Rubberex Corp (M) Bhd were among the top gainers of the day.
Rubberex rose 14 sen or 24.35% to close at 71.5 sen, while Comfort Gloves ended 14 sen or 11.48% higher at RM1.36; Careplus settled 10 sen or 8.2% higher at RM1.32.  
The surge in glove stocks lifted Bursa Malaysia's Health Care Index up by 152.41 points or 6.38% to close at 2,387.85 on Monday. It earlier rose as much as 263.98 points or 11.06% to 2,651.83.
The gains in Top Glove and Hartalega, both constituents of the FBM KLCI, could not stem the decline in the benchmark index, which closed 0.11% or 1.65% lower at 1,510.57, amid a regional selldown that was driven by caution over the newly discovered Omicron variant, which may potentially reinstate full lockdowns in some countries and derail economic recoveries.
"The rise in glove stocks was because of the Omicron variant, which created concerns of another potential outbreak," Rakuten Trade's head of research Kenny Yee told theedgemarkets.com.
However, he believed the uptrend would be temporary. "I think this could only be an overreaction to the situation," he said.
Glovemakers' earnings have declined recently amid falling average selling prices or ASPs.
Just two months ago, Top Glove reported that its net profit slumped 70.14% quarter-on-quarter (q-o-q) to RM607.95 million in the fourth quarter ended Aug 31, 2021 (4QFY21) from RM2.04 billion in 3QFY21, due to normalising demand following mass vaccine roll-outs on a global scale, leading to lower sales volume and ASPs, which were not matched by a corresponding reduction in raw material prices.
Earlir this month, Hartalega and Supermax also reported a contraction in earnings on lower ASPs.
Hartalega's net profit fell 59.55% q-o-q to RM914 million in the second quarter ended Sept 30, 2021 (2QFY22) from RM2.26 billion in 1QFY22. At the time, Hartalega blamed the tapering of ASPs on increasing supply from major glovemakers, besides moderating demand as customers adjust inventories in view of declining selling prices.
Supermax, whose latest quarterly profit dropped by a third in the three months ended Sept 30, 2021 (1QFY22) to RM638.52 million from RM958.71 million in 4QFY21, similarly noted that the fall in ASPs came amid intensified competition following a period of substantial capacity expansion across the industry, as both existing and new players ramped up their production capacities.
Nevertheless, earlier in April, the Malaysian Rubber Glove Manufacturing Association (Margma) estimated global disposable glove supply to increase 22% to 420 billion pieces this year, some 80 billion pieces short of the projected demand of 500 billion pieces.
Read also: 
What we know about Omicron, the new virus variant 
Omicron poses 'very high' global risk, world must prepare — WHO