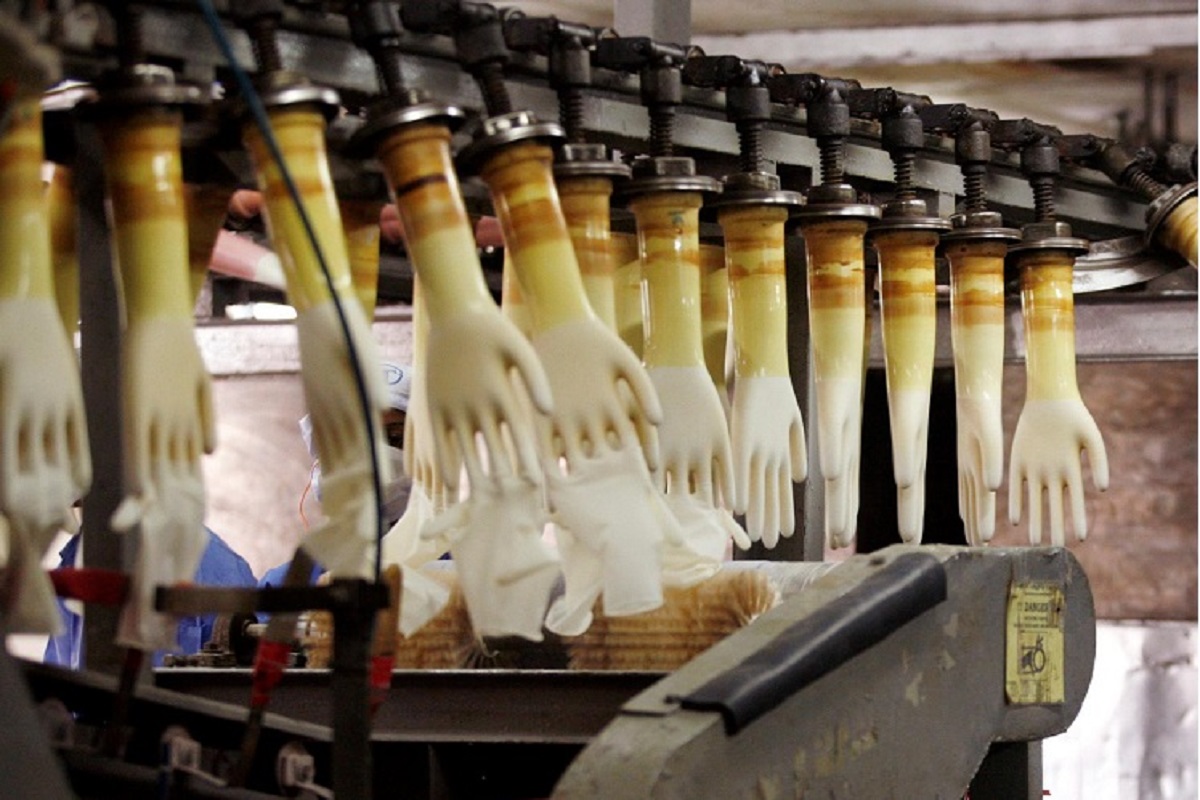 KUALA LUMPUR (Nov 30): Glove makers fell on Tuesday (Nov 30), as investors took profit after concerns over the Omicron variant of the Sars-COV-2 virus abated, said fund managers.
At Tuesday's closing, Top Glove settled at 26 sen or 8.15% lower at RM2.93, after slipping to an intra-day low of RM2.78.
Supermax Corp Bhd, the fourth top loser by value, ended 27 sen or 12.56% lower at the intra-day low of RM1.88.
Kossan Rubber Industries Bhd also closed 20 sen or 8.51% lower at RM2.15.
Their smaller peers Careplus Group Bhd, Comfort Gloves Bhd and Rubberex Corp (M) Bhd were also in the red.
Careplus ended two sen or 1.52% lower at RM1.30; Comfort Gloves closed eight sen or 5.88% lower at RM1.28; Rubberex settled 4.5 sen or 6.29% lower at 67 sen.
Hartalega Holdings Bhd, which had earlier fallen to an intra-day low of RM6, managed to turnaround at closing, ended nine sen or 1.41% higher at RM6.49.
"The decline in glove maker shares was mainly due to profit-taking from the past two sessions of the rally, as the concern over the Omicron variant has eased," Malacca Securities Sdn Bhd senior analyst Kenneth Leong told theedgemarkets.com.
He said traders were also switching back to bargain hunting of the recently beaten-down stocks.
He expects glove makers' downtrend to continue due to environmental, social and governance (ESG) concerns, rising capacity from existing and new glove players and also declining average selling price trend.
Concurring with Leong, a fund manager who declined to be named opined that the downtrend of rubber glove makers on Tuesday was due to the wearing off of initial fears over Omicron.
"It is too early to tell what is the impact from the Omicron variant. So far, none of the glove manufacturers [are] seeing increased demand, as many wholesalers are still running down inventory," he told theedgemarkets.com.
He opined that the long-term thesis for glove makers has not changed, as they are still struggling with average selling prices which are trending down now, and there are more suppliers now especially in China.
"If Omicron is much worse than it is, then maybe we will see some increase in glove demand, but currently, there is not," he added.
Rakuten Trade head of research Kenny Yee also said the surge in glove makers on Monday was a knee-jerk reaction to the Omicron variant.
"The knee-jerk reaction has pushed glove share prices too high, hence we see a profit taking today," he told theedgemarkets.com.