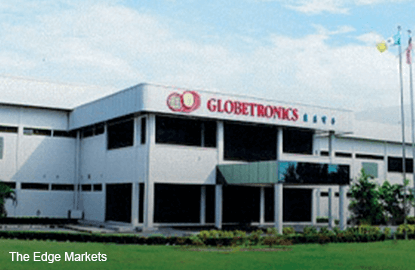 This article first appeared in The Edge Financial Daily, on September 23, 2015.
Globetronics Technology Bhd
(Sept 22, RM6.23)
Maintain buy with a higher target price of RM7.65 from RM7.50: Management gave an update on the three key business divisions, with a focus on the sensor division, especially three-dimensional (3D) imaging sensors.
We understand the next-gen smartphone by Globetronics Technology Bhd's end-customer will likely adopt dual-lens camera technology in 2016. As each lens will be paired with a 3D imaging sensor, this means there will be two 3D imaging sensors per smartphone, vis-a-vis one proximity sensor per smartphone currently.
At full production, 3D imaging sensor is expected to overtake proximity sensor as the main revenue contributor given its higher volume as well as average selling price. We believe there is growing excitement in the 3D imaging sensor as it will be used in a popular smartphone model. For wearable sensors, the device is relatively new in the market; hence it could take some time for volume to scale up meaningfully.
We trimmed financial year 2015 (FY15) earnings by 5% mainly because of weakness in the light-emitting diode division. But, we nudged up FY16 and FY17 earnings by 2% to 14% after raising revenue contribution from the sensor division and imputing more favourable exchange rates.
Our target valuation multiple is intact at 18 times, which is +1.5 standard deviation of Globetronics's five-year historical price earnings band. Globetronics will continue to trade at a premium valuation given its excellent execution track record and strong growth visibility.
And, Globetronics has demonstrated its ability to secure contracts for new sensor products, such as wearable and 3D imaging sensors, supported by its strong relationship with the Swiss company. — Alliance DBS, Sept 22