This article first appeared in The Edge Financial Daily, on December 14, 2018.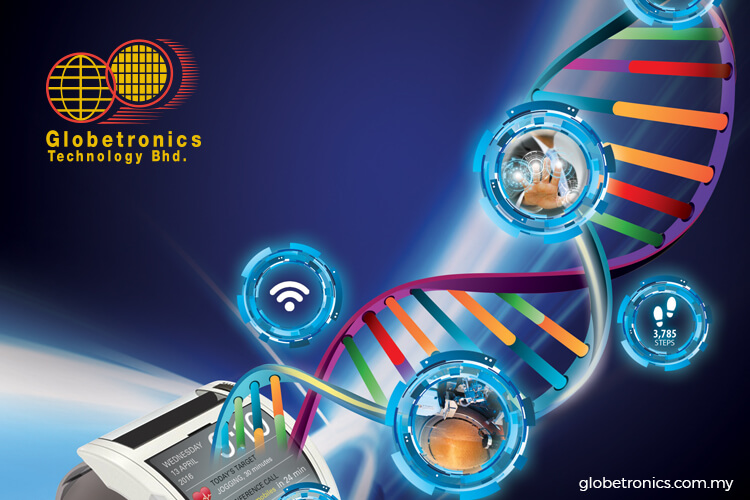 Globetronics Technology Bhd
(Dec 13, RM1.79)
Maintan hold with a lower target price (TP) of RM2: Strong volume loading is expected to allow Globetronics Technology Bhd to replicate its fourth quarter of financial year 2017 (4QFY17) earnings strength in 4QFY18. As such, we raise our FY18 net profit forecast by 14%. However, into 2019, given challenges at its end-client to maintain its smartphone sales, we lower our FY19 and FY20 net profit forecasts by 7% each on lower sensor shipment. We also roll forward our valuation to 2020 on a lower earnings multiple peg of 16 times (-1 standard deviation) to derive a new TP of RM2 (-17%).
 
Despite softer response for this year's new premium smartphone by a North American smartphone brand, strong seasonality in 4QFY18 (that is, US Thanksgiving and Christmas) should allow Globetronics to replicate 4QFY17's earnings strength where net profit jumped +74% quarter-on-quarter.
However, our concerns are for the first half of FY19 when smartphone volume at this North American smartphone brand, also Globetronics's key end-customer, is expected to fall 20% from its expected peak in 4QFY18. News of production cuts in the supply chain affirm our concern for Globetronics' sensor division.
Rising competition in the sensor segment (average selling price erosion) and softer demand for premium smartphones may prompt a reassessment of the viability and effectiveness of its internal capacity, compared with outsourcing.
With expertise in high volume manufacturing and a proven track record with this client, we see opportunities for Globetronics to capture more sensor products to drive better results at competitive rates.
Also, Globetronics's operations restructuring to phase out less profitable businesses opens up capacity to take on new challenges from the US-China trade tension's trade diversion.
Pending new earnings catalyst, risk-to-reward for Globetronics at this juncture remains balanced at 15 times 2019 price-earnings ratio. "Hold" for yield of 4+%. —  Maybank IB Research, Dec 11