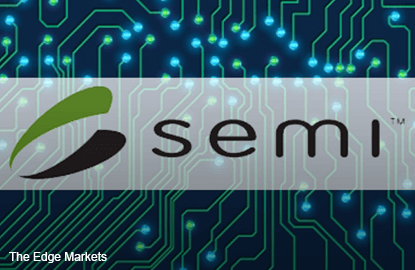 KUALA LUMPUR (Nov 10): Global silicon wafer area shipments increased 5.4% year-on-year in the third quarter of this year compared to third quarter 2015 shipments, according to the U.S.-based Semiconductor Equipment and Materials International (SEMI).
In a statement on its website Nov 8, SEMI said worldwide silicon wafer area shipments increased during the third quarter 2016 when compared to second quarter 2016 area shipments according to the SEMI Silicon Manufacturers Group (SMG) in its quarterly analysis of the silicon wafer industry.
It said total silicon wafer area shipments were 2,730 million square inches during the most recent quarter, a 0.9% increase from the 2,706 million square inches shipped during the previous quarter.
It said new quarterly total area shipments are 5.4 percent higher than third quarter 2015 shipments and are at their highest recorded quarterly level.
SEMI SMG chairman and Siltronic AG senior vice president Dr. Volker Braetsch said global silicon wafer demand continued to grow during this quarter.
"Year-to-date shipments are trending slightly above the same period as last year," said Braetsch.