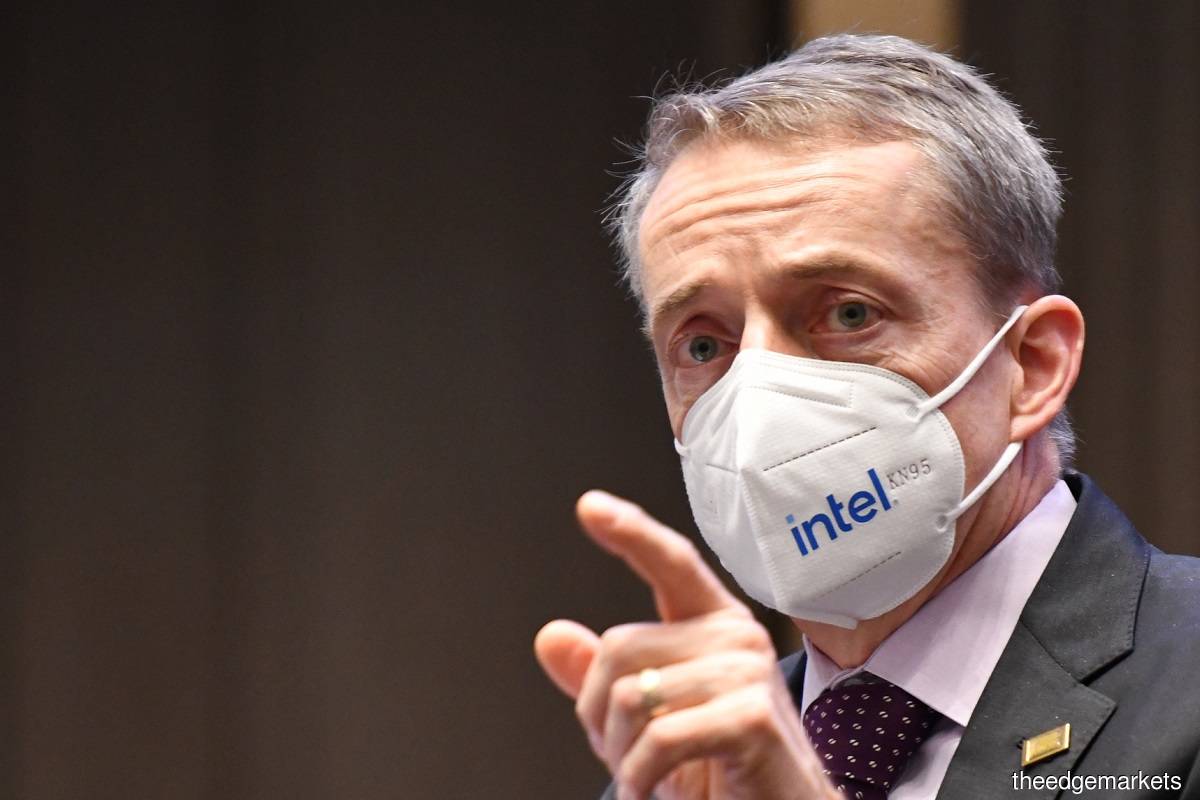 KUALA LUMPUR (Dec 16): The global semiconductor chip shortage is expected to persist until 2023 as industry players need more time to expand capacity to address the pent-up demand due to the Covid-19 pandemic, according to Intel Corp chief executive officer (CEO) Patrick P Gelsinger.
Speaking at a press conference here on Thursday (Dec 16), Gelsinger said the US chip giant had expanded its Arizona and New Mexico facilities, and is expected to announce its expansion plans in the US and Europe early next year. 
"The overall semiconductor shortage is quite significant. The industry was growing at about 5% per year before the Covid-19 pandemic and this outbreak disrupted the supply chain, causing the growth to go negative and demand exploded, creating a very large gap in the supply chain.
"Industry players are responding to this (the chip shortage) by building capacity, driving yields and supply as rapidly as possible. Overall, the semiconductor industry this year will grow more than it has in the last two to three decades," he said.
Meanwhile, Senior Minister and International Trade and Industry Minister Datuk Seri Mohamed Azmin Ali said the government had introduced a public-private partnership to vaccinate all employees in the manufacturing sector to mitigate disruptions to the supply chain amid the pandemic. 
"I was happy that Intel Corp told me there was no disruption to the supply chain in Malaysia as shipment was done actively during the last three years.
"I have also given assurance to Intel that there will be no lockdown restrictions moving forward and the government will tackle Covid-19 issues on a targeted basis," Azmin revealed. 
Earlier, Intel Corp announced a US$7 billion (RM30 billion) planned investment in Penang to expand its advanced semiconductor packaging technology.
The investment will ensure Malaysia stays at the forefront as a global hub for quality investments while creating high-value jobs, Azmin added. 
"This investment underscores the long-term strategic association of a 50-year heritage of manufacturing excellence with Malaysia.
"The additional investment will help expand Intel Malaysia's operations across Penang and Kulim," he said.
Read also:
Intel's RM30b Penang investment to create over 4,000 jobs, says Azmin