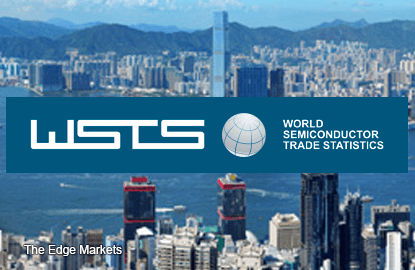 KUALA LUMPUR (Aug 4): Global semiconductor sales rose 3.9% year-on-year in the first half of 2015 to US$84 billion, according to the US-based Semiconductor Industry Association (SIA).
In a statement on its website August 3, the SIA said global sales for the month of June 2015 reached US$28.0 billion, an uptick of 2% over the June 2014 total of US$27.4 billion and a decrease of 0.4% from July's total of $28.1 billion.
All monthly sales numbers are compiled by the World Semiconductor Trade Statistics organisation and represent a three-month moving average. 
SIA president and chief executive officer John Neuffer said macroeconomic headwinds and softening demand had slowed global semiconductor market growth somewhat, but the industry still posted its highest-ever second-quarter sales and remains ahead of the pace of sales set in 2014, which was a record year for semiconductor revenues.
"The Americas market continues to post solid year-to-year sales increases, and the global market has now grown on a year-to-year basis for 26 consecutive months," he said.
The SIA said that regionally, sales increased compared to June 2014 in China (7.8%), the Americas (5.6%), and Asia Pacific/All Other (5.2%), but fell in Europe (-11.5%) and Japan (-13.6%).
It said sales were up slightly compared to last month in Japan (1.0%) and China (0.6%), but down somewhat in Asia Pacific/All Other (-0.6%), the Americas (-1.6%), and Europe (-1.7%).
The SIA said sales figures in Europe and Japan have been impacted somewhat by currency devaluation.