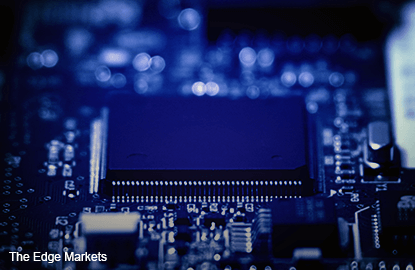 KUALA LUMPUR (Oct 4): Global semiconcuctor sales rose 0.5% year-on-year to US$28 billion in August this year from US$27.9 billion, according to the U.S. based Semiconductor Industry Association (SIA).
In a statement on its website yesterday, the SIA said sales in August rose 3.5% month-on-month from US$27.1 billion in July.
SIA said the August sales marked the market's largest month-to-month growth since May 2013 and its first year-to-year growth since June 2015.
It said all monthly sales were compiled by the World Semiconductor Trade Statistics (WSTS) organisation and represented a three-month moving average.
SIA president and CEO John Neuffer said following months of sluggish global semiconductor sales, the global market recently has shown signs of a rebound, punctuated by solid growth in August.
"The Americas market was particularly encouraging, topping 6% month-to-month growth for the first time in nearly three years to lead all regional markets.
"China also stood out, posting by far the strongest year-to-year growth of all regions in August. All told, global sales are still behind last year's pace, but appear to be on the right track as 2017 draws closer," he said.
Manwhile, the SIA said month-to-month sales increased across all regions: the Americas (6.3%), Japan (4.8%), China (3.1%), Asia Pacific/All Other (2.7%), and Europe (0.7%).
It said year-to-year sales increased in China (7.1%) and Japan (2.2%), but fell in Asia Pacific/All Other (-2.7%), the Americas (-3.1%), and Europe (-3.3%).