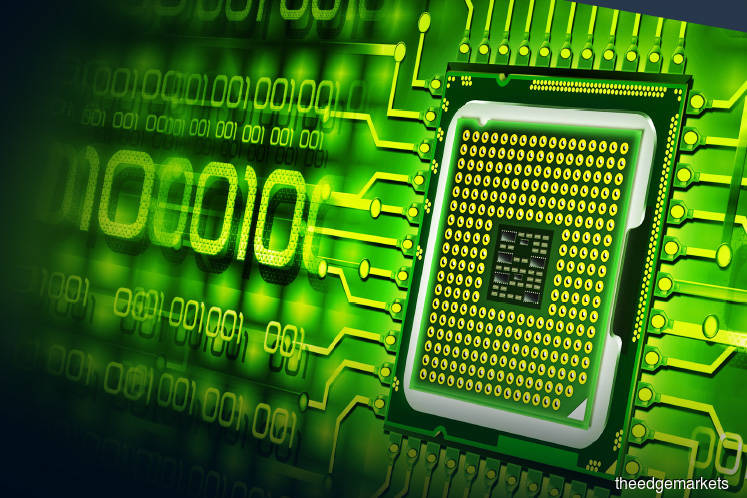 KUALA LUMPUR (March 5): Global semiconductor sales fell 5.7% year-on-year (y-o-y) in January to US$35.5 billion from US$37.6 billion, according to the US-based Semiconductor Industry Association (SIA).
In a statement on its website yesterday, SIA said the figure was 7.2% lower than the December 2018 total of US$38.2 billion.
Monthly sales are compiled by the World Semiconductor Trade Statistics (WSTS) organization and represent a three-month moving average.
SIA president and CEO John Neuffer said global semiconductor sales got off to a slow start in 2019, as year-to-year sales decreased in January for the first time since July 2016 and month-to-month sales were down across all major product categories and regional markets.
"Following record sales over the last three years, reaching $469 billion in 2018, it seems clear the global market is experiencing a period of slower sales.
"The long-term outlook remains promising, however, due to the ever-increasing semiconductor content in a range of consumer products and future growth drivers such as artificial intelligence, virtual reality, the Internet of Things, and 5G and next-generation communications networks," he said.
SIA said regionally, y-o-y sales increased slightly in Europe (0.2%), but fell in the Americas (-15.3%), Asia Pacific/All Other (-3.8%), China (-3.2%), and Japan (-1.5%).
Compared to last month, sales were down across all regional markets: Europe (-1.5%), Asia Pacific/All Other (-3.6%), Japan (-4.7%), China (-8.5%), and the Americas (-13.0%).