This article first appeared in The Edge Financial Daily, on January 15, 2019.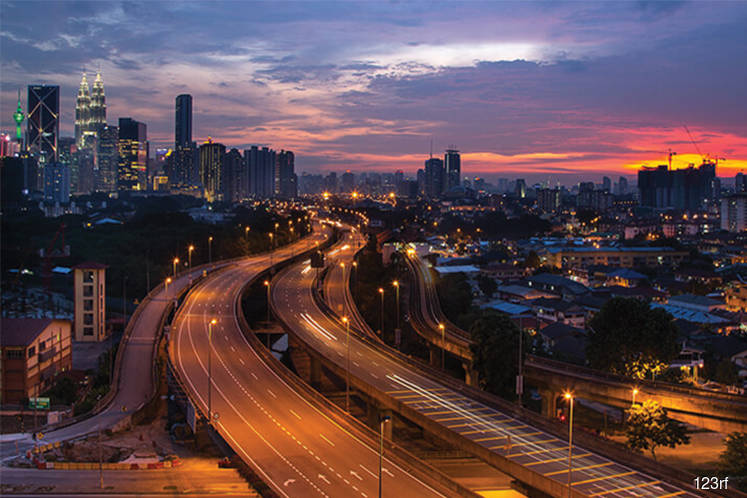 KUALA LUMPUR: Amid growing concerns about an imminent global recession following the December market rout, local economists seem to believe otherwise, saying that the global economy is only showing signs of a slowdown.
Economists contacted by The Edge Financial Daily said the chances of a recession to happen within the next two years are only at about 30%. Indeed, the International Monetary Fund is forecasting global growth for 2019 at 3.7%, same with its 2018 estimates.
MIDF Research chief economist Dr Kamaruddin Mohd Nor pointed out that various indicators from shape of yield curve, weakening market sentiment, drop in foreign direct investment, labour market conditions, among others, are signalling towards slowdown in the US economy.
Tightening liquidity, bubbly credit market, prolonged trade tension uncertain politics could put brakes on growth, said Kamaruddin, adding that the fading fiscal stimulus effect, the US Federal Reserve (Fed) rate hike, trade war and government shutdown could cause the economy to go downwards.
Kamaruddin said while the concern is valid, the timing is still in question. "The recession indicators are already flashing signals."
Socio-Economic Research Centre executive director Lee Heng Guie believes that a recession is "unlikely" on the back of some incipient signs of more positive outcome coming out from the trade war tension.
He noted that the "dovish" stance from the recent statement made by Fed chair Jerome Powell as well as the Federal Open Market Committee members that they will still be watching very closely the state of the US economy eases the pressure for both borrowers and market.
"This seems to give an indication that they are near the end of [the monetary] tightening for now," said Lee.
Lee also noted that the odds of a global recession in 2019/2020 are around 30% to 40%, while for the US economy, it may be towards end-2019 or in 2020.
Nonetheless, Lee highlighted that Malaysia has to be prepared for a synchronised global slowdown. "Although we still have room on the monetary policy side [to cut interest rates], however, on the fiscal policy side, we have limitation because Malaysia is committed to lowering the fiscal deficit from 3.7% (2018) to 3.4% in 2019," he said.
Sunway University Business School's professor of economics Dr Yeah Kim Leng concurred, noting that risks of a recession remain relatively low at this juncture, with chances of it to materialise limited to no more than 30%.
"Of course we are mindful of the increased financial risks brought about by the global liquidity tightening because of central banks in the US and Europe reducing their balance sheet. But based on leading indicators, the recession is not likely to happen over the next six to nine months.
"And beyond that period, any recession will likely to be policy-induced, particularly if there is an intensification of the US-China trade tension especially should there be no agreement borne out of the three-month truce period," he said.
Yeah is of the view that Malaysia is "not at risk" for an economic contraction as there is still sufficient room to counter any recessionary pressure, backed by the country's current account surplus, its relatively strong banking system and diversified economy.
Over the weekend, reports surfaced that the prospect of a widespread yield inversion in the US Treasury market had grown to an alarming state, suggesting that an economic contraction could take place within a year.
Bond king Jeffrey Gundlach, too, was reported as saying that the US economy was gorging on debt, as he cautioned investors on the dangers posed by the US corporate bond market that resulted from prolific sales of junk bonds and significant growth in investment grade corporate debt, coupled with the Fed weaning the market off quantitative easing.
For Inter-Pacific Securities Sdn Bhd head of research Pong Teng Siew, he believes that there is "a 90% chance of a recession" this year or next as economic indicators are pointing unerringly towards an unusually sharp slowdown.
"I quite agree with those assessments [that a recession is imminent]. The global expansion cycle has weakened within the last year — particularly steep in Europe, and to a lesser extent in Japan, China, and the US — and the concern now is that the slowdown will spread to the rest of the world. It is going to show up sooner or later on our shores as we are highly dependent on trade," he added.