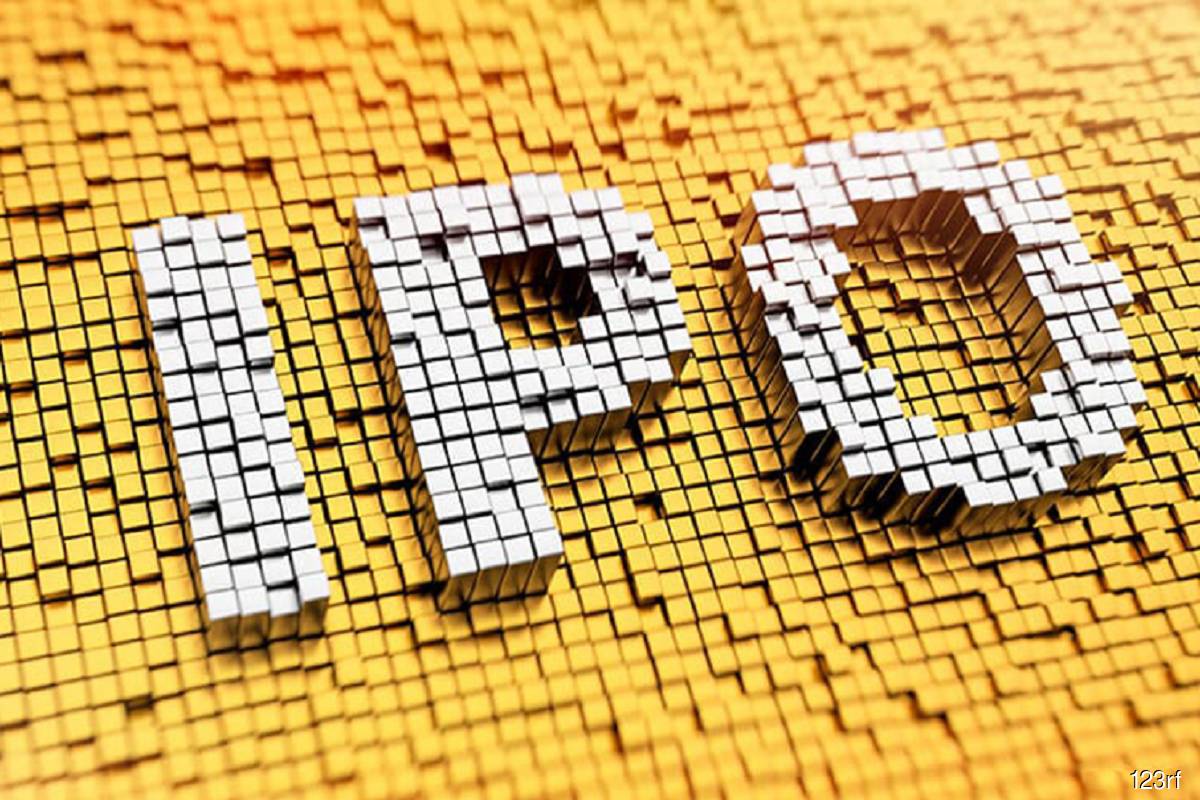 KUALA LUMPUR (April 13): After record-high levels of global initial public offering (IPO) activity in 2021, volatile market conditions resulted in a significant slowdown during the first quarter of 2022 (1Q22).
In a statement on Wednesday (April 13), multinational professional services provider Ernst & Young Global Ltd (EY) said the year started off strongly, continuing the momentum of 4Q21, with January producing the strongest opening month in 21 years by proceeds.
However, it said by the second half of the quarter, worldwide stock market declines shifted the trajectory dramatically in the opposite direction, resulting in a significant drop in overall activity.
It said that in 1Q22, the global IPO market saw 321 deals raising US$54.4 billion (about RM230.05 billion) in proceeds, a decrease of 37% and 51% year-on-year (y-o-y) respectively.
EY said the sudden reversal can be attributed to a range of issues, both emerging and residual.
It said these include the rise in geopolitical tensions, stock market volatility, price correction of overvalued stocks from recent IPOs, growing concerns about a rise in commodity and energy prices, the impact of inflation and potential interest rate hikes, as well as the Covid-19 pandemic risk continuing to hold back a full global economic recovery.
Overall regional performance
EY said IPO activity in the Americas region completed 37 deals in 1Q22 raising US$2.4 billion in proceeds, a decline of 72% in the number of deals and a 95% fall in proceeds y-o-y.
The Asia-Pacific region recorded 188 IPOs raising US$42.7 billion in proceeds, a decline y-o-y of 16% in volume, but an increase of 18% in proceeds.
Europe, the Middle East and Africa market IPO activity in 1Q22 reported 96 deals and raised US$9.3 billion in proceeds, which were declines of 38% and 68% y-o-y respectively.
EY global IPO leader Paul Go said a decrease in IPO activity was not unexpected when compared to 1Q21 as the latter was the most active quarter in the last 21 years.
"However, the market shock from geopolitical tensions and other economic concerns in the second half of the quarter created volatility and impacted the capital market.
"While markets continue to be volatile, and uncertainties over economic recovery remain for reasons including continuing concerns around Covid-19, there is a risk that IPO activity will continue to slow further with candidates choosing to postpone their transactions," he said.
Go said companies need to be well prepared to access the market when the window opens, likely for a shorter time frame, and include a careful review of business models and preparation of alternative fundraising plans.
Asia-Pacific IPO proceeds rose 18% in 1Q22
EY said the Asia-Pacific region started the year strongly with an 18% rise in proceeds y-o-y despite a 16% decline in deal numbers in 1Q22.
It said four of the seven mega IPOs in 1Q22 globally were listed in this region, including two of the quarter's largest IPOs by proceeds.
The region saw 188 IPOs raising US$42.7 billion in proceeds, surpassing 1Q21 which raised the highest 1Q proceeds in 21 years.
In terms of sector activity, industrials led by volume (40 IPOs worth US$3.3 billion), followed by materials (37 IPOs worth US$5.3 billion), while energy and telecommunications led by proceeds (US$11.2 billion via eight IPOs and US$8.5 billion via three IPOs respectively).
Meanwhile, EY said ASEAN's exchanges saw a 32% increase in deal numbers (29 IPOs in 1Q22, up from 22 IPOs in 1Q21), but a 57% decline in proceeds (US$1 billion in 1Q22, down from US$2.4 billion in 1Q21).
The firm said the notable decline in proceeds was due to the lack of a mega IPO being posted in 1Q22, compared to one mega IPO a year ago.
It said during this quarter, Indonesia's IDX was most active by deal numbers (12 IPOs raising US$219 million), while Malaysia's exchanges led by proceeds (US$362 million via five IPOs).
In other ASEAN exchanges, Thailand's exchanges saw five IPOs raising US$228 million, the Philippine Stock Exchange had four IPOs raising US$201 million, while Singapore's Catalist welcomed three IPOs raising US$17 million.
Ernst & Young LLP Singapore and Brunei managing partner and EY ASEAN IPO leader Max Loh said geopolitical tensions, the ongoing Covid-19 situation, supply chain woes, tightening of monetary policy and escalating costs are a few — but clearly significant — factors that are weighing down economic and IPO activity.
"The IPO market remains receptive to quality high-growth companies, but volatility, uncertainty and valuation expectations will need to be tempered before a resurgence in IPO activity can happen," said Loh.