This article first appeared in Personal Wealth, The Edge Malaysia Weekly, on December 25, 2017 - December 31, 2017.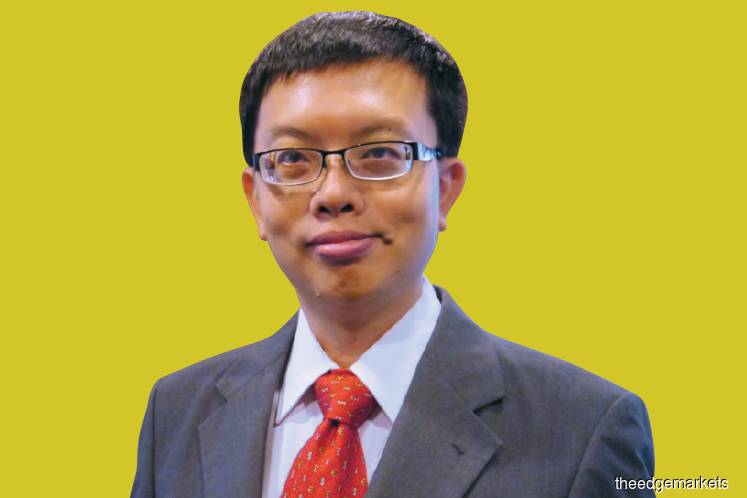 This was a year of surprises. In hindsight, investors should not have been so pessimistic about Donald Trump winning the US presidency. A year ago, we were concerned about political risks from Europe, with the various general elections (in France, Germany and so on), as well as geopolitical risks (in North Korea and the Middle East), a potential slowdown in China and the impact of the US Federal Reserve's interest rate hikes.
As it turned out, it has been a well-sustained bull market. Markets rose on the back of robust economic growth across the world, low inflation and interest rates (even with the Fed's rate hikes), sustained employment, strong consumer confidence, which was buoyed by positive election results in Europe and the National Party Congress in China. Strong earnings from corporates — from robust sales in the technology sector and a recovery in the energy sector — boosted confidence and fuelled the momentum in stock markets. Even the hurricanes, typhoons and several terrorist attacks did little to dampen the positive sentiment. 
As we end 2017 on a high note, what beckons in 2018? On a broader picture basis, economic growth will remain robust, inflation muted with growing consumer confidence on the back of rising wages, and stable employment. This year, global economic growth projections have been revised upwards. 
In October, the International Monetary Fund forecast that global GDP growth would be 3.6% this year, compared with its projection of 3.4% at the beginning of the year. Next year's growth is now expected to be 3.7% and in Pacific Mutual Fund Bhd's view, this will likely be revised upwards. The global economy today is a bipolar one, with the US and China — the largest economies in the world — driving growth in their respective regions. This has resulted in positive momentum throughout the world.
In the US, strong consumer confidence driven by robust employment and wage increases has translated into spending, with strong Black Friday and Cyber Monday sales. Online transactions amounted to US$5 billion and US$6.6 billion respectively. This is an increase of about 16% from a year ago. The sales of the iPhone 8 and iPhone X have been very strong and will spill over into 2018. 
With the tax cuts promised by Trump in the form of draft proposals to Congress, which are being reconciled, it is a foregone conclusion that it will happen. This will be a major boost to household incomes, leading to increased consumer spending and corporate profitability next year.
Closer to home, China began 2017 with concerns of an economic slowdown, declining foreign reserves and the strength of its currency. These fears did not materialise. Instead, GDP growth is close to 7% while the renminbi has strengthened from 6.90 to 6.60 against the US dollar. A key 2017 event that will shape China next year was President Xi Jinping emphatically cementing his position at the National Party Congress in October. The One Belt, One Road initiatives will further drive infrastructure spending in China and across the region. 
SIGNIFICANT RETURNS POTENTIAL 
While valuations are looking a bit expensive, the returns potential is significant, considering the low interest rate environment and the fact that there are markets that have reasonable valuations. Both China A-shares and the Hang Seng Index are trading at price-earnings ratios (PERs) in the low teens. With exposure to the second largest economy in the world growing at more than 6%, such valuations are very reasonable. 
South Korea is another market that is always cheap, although valuations have been increasing in the past decade and is now exhibiting double-digit PER (of 10 times). There is also a key corporation risk in Samsung, but it does look as though 2018 will be a stellar year for the company. 
The S&P 500 index is looking rather expensive at a 2018 PER of 17 times while the Nasdaq's is even richer at 22 times. However, earnings growth has been robust and with the tax cuts, valuations will compress as corporate profitability will jump from tax savings. 
The 3Q2017 US earnings season was a stellar one with earnings growth of almost 8% year on year. Excluding financials, it will be close to 11%. The tech sector alone saw massive growth of 22%. This was on the back of a higher base comparison as 3Q2016 was the quarter US corporate profitability turned around after numerous quarters of declining profit. 
In short, Pacific Mutual's view is that 2018 will see the continuation of the bull market. Participate with a fair allocation to equities. Do bear in mind that there will be times when the bull takes a breather. This is healthy for a sustainable rally.
---
Teh Chi-cheun is CEO and executive director of Pacific Mutual Fund Bhd