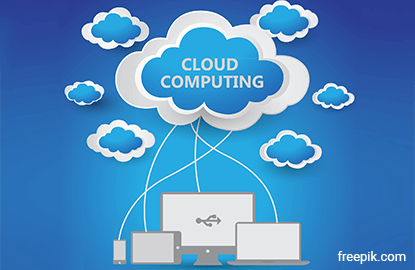 KUALA LUMPUR (Sept 2): By 2025, all enterprise IT solutions will be cloudified, and more than 85% of enterprise applications will be cloud-based, according to China-based Huawei Technologies Co Ltd.
In a statement Sept 1 in conjuction with its three Huawei Connect conferece themed  'Shape the Cloud' in Shanghai, Huawei said every company will integrate its core business with the cloud, and will be on the look-out for the cloud solutions that suit them best.
Huawei's Rotating CEO Ken Hu explained that the company aims to position itself as the enabler and driver of an intelligent world.
He said that over the next five to ten years, all kinds of smart devices that automatically adapt to various use scenarios.
"All people and all things will have the ability to sense their surroundings, and devices will serve as entry points to the intelligent world. Optical and wireless networks will provide ubiquitous, ultra-broadband connections.
"In the meantime, interconnected computers spread across the planet will aggregate vast amounts of data, forming a 'digital brain' in the cloud. This digital brain will evolve in real time, and it will never age, providing intelligence that can be called upon at any time by people and machines via high-speed connections and devices," said Hu.
Hu explained that enterprises are the main players in the cloud era.
He said Huawei will stay customer-centric, gaining insight into customer needs and developing innovative technology that addresses them, which the company provides its customers with easy-to-deliver and easy-to-operate hybrid cloud solutions that are based on unified, open architecture.
He said these solutions are highly open and secure, and offer enterprise-grade performance in an integrated one-stop environment which is designed in direct response to customer pain points.
Hu stressed that the cloud ecosystem must be developed around creating value for customers, and it must contribute its own unique value.
Hu emphasised that Huawei was not going to release a handful of clouds on its own, but aims to help its customers build all manner of clouds.
"Cloud is changing everything. We view change as a process of rebirth. For any business in the Cloud 2.0 era, change brings hope. And through action, we can create the future," Hu said.