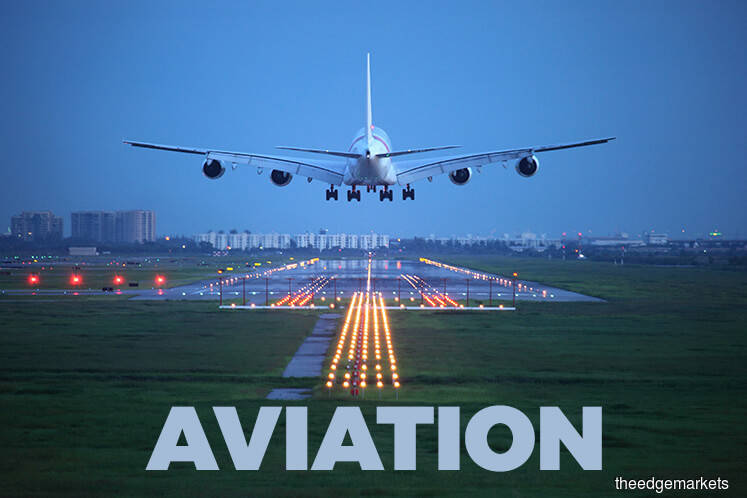 KUALA LUMPUR (May 31): Global air freight markets showing that demand, measured in freight tonne kilometers (FTKs), rose 4.1% year-on-year in April 2018, according to the International Air Transport Association (IATA).
In a statement yesterday, IATA said this was up from the 1.8% growth in annual demand recorded in March 2018.
It said freight capacity, measured in available freight tonne kilometers (AFTKs), grew by 5.1% year-on-year in April 2018, adding that this was the second time in 21 months that capacity growth outstripped demand growth.
IATA said after a sharp fall in March 2018, to a 23-month low, global air freight volumes recovered slightly in April 2018.
It said the pace at which demand is growing, however, remains significantly slower than in much of 2017.
IATA said the weaker growth in air cargo is primarily due to the end of the restocking cycle, during which businesses rapidly increase their inventory to meet unexpectedly high demand.
It said this is consistent with demand drivers moving away from the highly supportive levels seen last year.
It said the Purchasing Managers' Index (PMI) for manufacturing and export orders fell in April 2018 to its lowest level since 2016.
A softening of global trade is also evident with containerized freight demand slowing in tandem with air freight demand. Seasonally-adjusted freight volumes continue to track sideways, it said.
IATA director general and CEO Alexandre de Juniac said April saw a strengthening from the abrupt slowdown in growth experienced in March.
"This is good news. We remain cautiously optimistic that demand will grow in the region of 4% this year.
"But the forecast appears to have increasing downside potential. Oil prices continue to rise as does protectionist rhetoric.
"Borders open to people and to trade drive economic growth and social prosperity. We are all disadvantaged when they are closed," he said.