This article first appeared in The Edge Malaysia Weekly, on February 3, 2020 - February 09, 2020.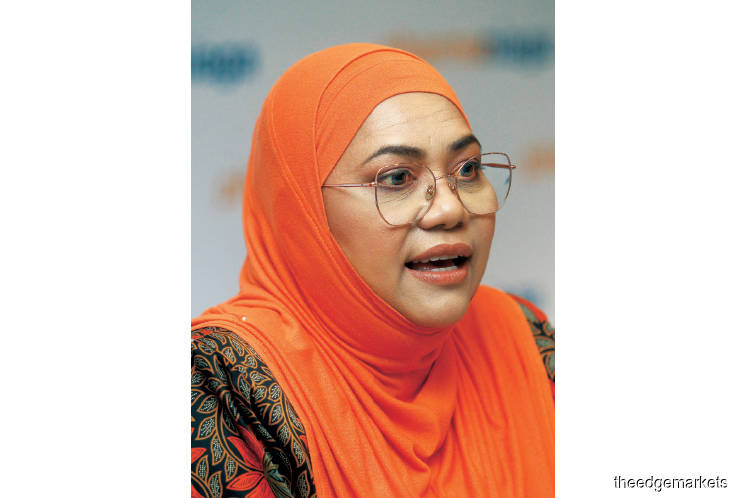 Farshila ends her tenure as managing director of Pharmaniaga on March 31.
Photo by Patrick Goh/The Edge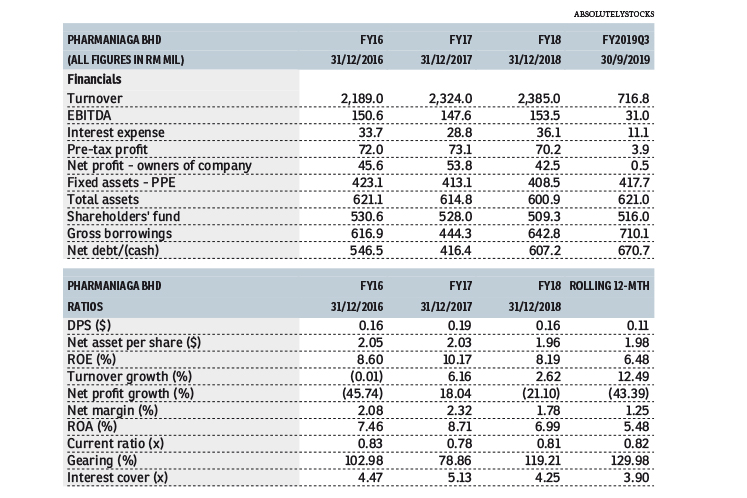 GOVERNMENT-linked companies (GLCs) appear to be undergoing another major shake-up at the top, with changes in companies such as Axiata Group Bhd, Malaysia Airports Holdings Bhd (MAHB), Sime Darby Property Bhd, UEM Edgenta Bhd and Pharmaniaga Bhd.
The first top-level reorganisation took place in the first 100 days since the change in government in May 2018.
Just last week, three major GLCs announced the departure of top executives — Tan Sri Jamaludin Ibrahim of Axiata, Datuk Farshila Emran of Pharmaniaga and UEM Edgenta's Datuk Azmir Merican Azmi Merican. Sime Darby Property has appointed Azmir as its group managing director effective April 22.
Some of these departures are not without controversy.
Sources say Pharmaniaga's board committee had initially recommended that the contract of its managing director Farshila, 54, be extended for a further three years with increment.
"Boustead Holdings Bhd's board then requested for the board to shorten the renewal term to two years with a reduced increment," a source tells The Edge. As at Feb 28, 2019, Boustead was Pharmaniaga's biggest shareholder, with a 56.09% stake, followed by Lembaga Tabung Angkatan Tentera, with 11.23%.
However, a statement from Pharmaniaga on Jan 21 announced that Farshila's contract would end on March 31. Pharmaniaga did not state why it was not renewed or extended, but sources say it appears to be the result of a change in the makeup of the pharmaceutical company's board in recent months.
Datuk Dr Hafsah Hashim took over as board chairman on July 17, 2019. She is a former CEO of SME Corp Malaysia. Other new appointments included Datuk Koo Hock Fee, Datuk Mohd Zahir Zahur Hussain, Brig Gen (R) Datuk Mohd Shahrom Mohamad and Dr Salmah Bahri as directors.
When contacted, a Pharmaniaga spokesperson says: "Change in leadership is a natural part of any business. As we move into a new phase of growth, we are confident that a suitable candidate will be found to take the helm."
It also dismissed claims of interference by the Prime Minister's Office on the decision.
"This is not true. This was a mutual decision made by the board of directors and Datuk Farshila Emran due to the upcoming completion of her nine-year term. To reiterate, it is peculiar that the Prime Minister's Office is being dragged into this, as this is purely a corporate decision.
"Given that Pharmaniaga is a public-listed company (PLC), the decision will be made by the board," says the spokesperson.
Pharmaniaga is in the same boat as UEM Edgenta and MAHB, which have no CEO successor. The three companies say they have commenced a search for successors.
"This is a process that should not be rushed. As a PLC, we are committed to ensuring that the right choice is made. The board has embarked on an immediate selection process to seek out the best candidate, with the right capabilities and mindset to drive the group forward," says the Pharmaniaga spokesperson.
In the interim, Pharmaniaga's chief operating officer (COO) Mohamed lqbal Abdul Rahman will take over as acting MD on April 1.
"Mohamed lqbal has been with the group for nine years (and) is well-qualified to take on the role of acting MD with the support of the board and the experienced senior management team of the group," adds the spokesperson.
Farshila has had a long career in the pharmaceutical industry, establishing Idaman Pharma Sdn Bhd in 2001. She subsequently facilitated the acquisition of Pharmaniaga by Boustead in 2011.
Under her leadership, Pharmaniaga became a leading generic pharmaceutical manufacturer in Malaysia, with its concession business with the Ministry of Health (MoH) as a key driver. Most recently, with Farshila at the helm, the company was awarded a five-year renewal of its distribution and logistics concession, and a two-year extension for the renewal of a medicine supply concession by the ministry.
So why was Farshila's contract not extended?
Some quarters say nine years at the helm is too long and her track record does not indicate that she has brought much progress. "After nine years, Pharmaniaga should have been more profitable and should be a key contributor to the Boustead Group, both of which it is not," says one source.
The source adds that Farshila grew revenue, but not profitability. "There are other generic pharmaceutical manufacturers that are much more profitable."
Over the past nine years, Pharmaniaga posted its highest ever yearly net profit of RM93.8 million in the financial year ended Dec 31, 2014 (FY2014), compared with RM52.2 million in FY2011. The group's revenue has grown 57% to RM2.39 billion in FY2018 from RM1.52 billion in FY2011.
However, the group's net profit has fallen off its peak in FY2014, and in FY2018, it posted a smaller net profit of RM42.5 million, owing largely to the amortisation charges from the Pharmacy Information System (PhIS) it had developed for MoH under the existing concession agreement. It is understood that the management had underestimated the cost of maintaining PhIS, as well as supplying hardware.
Analysts are expecting Pharmaniaga to incur higher amortisation charges for PhIS in the upcoming quarters, given that the system will be fully amortised only in five years.
In a note dated Nov 20, 2019, CGS-CIMB Research analyst Walter Aw writes that the impact of higher amortisation charges for its PhIS will continue to weigh on its near-term earnings prospects.
Its net dividend paid per share dropped to 16 sen in FY2018 from 28 sen in FY2014, in line with the contraction in net profit.
Pharmaniaga's heavy dependence on its concession business is also an issue, say sources. The business contributed 66% to group revenue in FY2018.
Shares in Pharmaniaga have dropped 21% over the course of the year to close at RM2.08 on Thursday, giving it a market capitalisation of RM543.36 million. It has lost RM146 million during this time.
Most analysts have a neutral stance on Pharmaniaga. Among the four who cover the stock, three recommend a "hold" and one a "sell". Currently, analysts have an average target price of RM2.09 on Pharmaniaga stock.
Still, it is hoped that Pharmaniaga will not have to wait too long to get a new CEO. At Sime Darby Property, the CEO position was vacant for eight months after Datuk Seri Amrin Awaluddin resigned in May 2019 to head Boustead.
During the period, rumours were rife that Eco World Development Group Bhd executive director Datuk Voon Tin Yow would take over Sime Darby Property's top post, but the plan fell through because of political pressure. Thus, its current COO of township development, Datuk Wan Hashimi AlBakri Wan Ahmad Amin Jaffri, continues to hold the fort as acting group CEO.
As at Feb 28, 2019, Sime Darby Property's largest shareholder was Amanah Saham Bumiputera with a 43.87% stake, followed by the Employees Provident Fund (EPF) with 10.24% and Permodalan Nasional Bhd with 5.22%.
Raja Azmi Raja Nazuddin served as acting group CEO of MAHB for six months before he was officially  named the airport operator's group CEO in January 2019.  He vacated the post on Jan 6 this year.Khazanah Nasional Bhd owned 33.21% in MAHB while the EPF held a 10.66% stake as at March 1, 2019.
At Axiata, former UEM Group Bhd CEO Datuk Mohd Izzaddin Idris has been named deputy group CEO and group CEO-designate. Axiata's largest shareholder is Khazanah, with a 36.21% stake as at March 29, 2019, followed by EPF with 16.16% and Amanah Saham Bumiputera with 11.93%.
UEM Edgenta is 69.14%-owned by Khazanah, while Urusharta Jamaah Sdn Bhd had a 5.81% stake as at March 8, 2019.