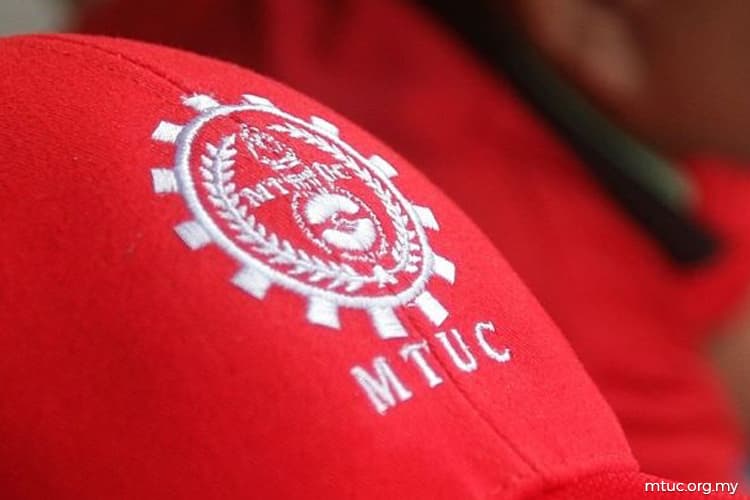 KUALA LUMPUR (May 14): The Malaysian Trades Union Congress (MTUC) said time should be given to the new government to address important issues, in particular those concerning workers.
"MTUC calls upon the 14 million workers to support the government on this endeavour and allow them the time to address the issues based on priority for the benefit of the rakyat.
"Let us not pressure them unnecessarily at this juncture. They have to study and review the policies and practices which [are] affecting workers' livelihood," the association said in a statement today.
MTUC said its chief executive J Solomon was today called upon by Tun Daim Zainuddin, as part of the Council of Eminent Persons, to provide details of workers issues raised with the previous Barisan National-led government that were never addressed.
"Among the key issues raised by MTUC in this meeting was employment problem, especially the cost of living, job security, lack of preparing and upskilling workers for industry 4.0, the National Labour Advisory Council that was lagging behind in its functions, influx of migrant workers and their exploitation and trade union rights especially the recognition process," MTUC said.
MTUC said Solomon had highlighted the Sabah Timber Employees Union's (STIEU) struggles for more than 20 years and the recent temporary lay-off exercise of 1,390 workers in Sipitang, Sabah.
"Further, the issues pending at the International Labour Conference such as the previous government's non-compliance of Convention 19 — Equality of Treatment (Accident Compensation) where the social protection for migrant workers was removed from SOCSO and placed under Workmen Compensation Act 1952 was brought to his attention.
"And, the previous government's failure to respond to the Gender Based Violence survey as well as its indication of its commitment to introduce an International Convention on Gender Based Violence was also highlighted," MTUC said further.