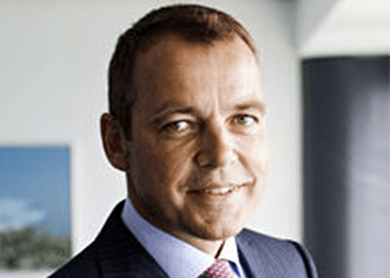 PETALING JAYA (June 2): The public should give new Malaysia Airline System Bhd (MAS) chief executive officer (CEO) Christoph Mueller and his management time to restructure and turnaround the ailing national carrier, Finance Ministry secretary-general Tan Sri Mohd Irwan Serigar Abdullah said today.
"Give the new MAS CEO time to do his job well and (to carry out) all the plans made regarding investment and efficiency so that MAS can regain their reputation in the (Asean) region," he told reporters after the launch of the Rice Bowl Startup Awards 2015, which recognises the best new startups in the Asean region.
Mohd Irwan was commenting on the retrenchment of MAS staff as Mueller and the new management at MAS embarks on plans to restructure the national airlines towards profitable coffers after years of dented earnings.
Yesterday, Mueller said MAS will offer 14,000 of its staff new positions at the company, by which they have 12 days to make a decision whether to join the new entity, Malaysia Airlines Bhd (MAB).
The remaining 6,000 staff stand to lose their jobs.
He had also said the focus of the turnaround plan, to be conducted in phases until the end of 2018, this year is to downsize and eliminate sources of losses and renegotiate key contracts.
Mueller also said MAS will be disposing of its assets and businesses, which could be realised between one to three years.
Mohd Irwan said the 6,000 staff will be offered compensation and training of new skills in certain fields.
"For those who want to start their own business, they can get loans to start their own businesses," he said, stopping short of elaborating the sources of the loans.
Last week, the Corporate Development Centre (CDC) announced it is partnering with government agencies to provide MAS staff with free advice and consultation on matters such as financial planning, credit management and investments.
The CDC, which was created to support exiting MAS employees with their career transition beyond the national carrier, said it would be sharing efforts with the Credit Counselling and Debt Management Agency (AKPK) and MyAngkasa Amanah Bhd (MAAB) among others.
CDC CEO Shahryn Azmi had said the information to be imparted will be beneficial to exiting MAS employees who will gain insights and knowledge that would help them in planning for their future.