This article first appeared in Digital Edge, The Edge Malaysia Weekly, on November 2, 2020 - November 08, 2020.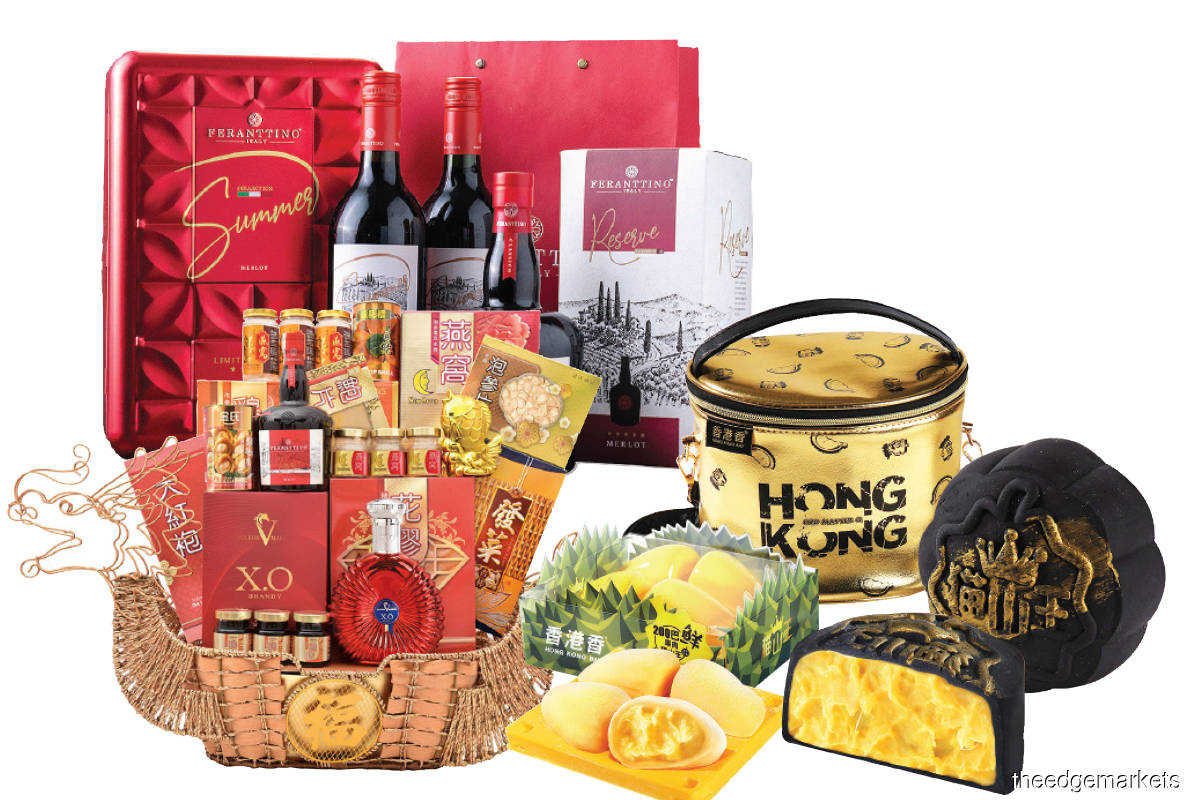 Most players in the gifting industry rely on their physical stores, but the Covid-19 pandemic has put paid to this major channel of customers. The good news is, despite the difficult times, many still want to share the festive spirit with their loved ones through the exchange of gifts. The spirit being willing, it is only a matter of creating suitable channels for gifting.
Alan Tan, managing director of Jin Ye Ye Sdn Bhd — a company that specialises in wellness hampers, says until now, most players in the industry have had to rely on footfall at their physical stores for their sales.
"Typically, people walk around the mall to look for the best gift. But now, the number of people who go to malls is unpredictable. In fact, a lot of people may opt not to go out at all, which we thought would dampen the festive spirit."
However, he found this was not the case. "Once we gathered feedback, we realised that things are not that bad. People cooped up at home would still like to keep the festive spirit alive in their own way as well as share it with their loved ones by sending gifts."
But now, the industry is faced with a new challenge. With a lot of people losing their jobs and needing alternative sources of income, it is seeing a surge in new, smaller players. The appeal of this segment, says Tan, is that the barriers to entry are low as new players can easily build a digital presence.
"During the Mid-Autumn Festival this year, we saw a lot of new and existing players carrying out social commerce. They used Facebook Live to reach their customers," Tan says.
Tan started the business 10 years ago with his brothers as a means of supporting his family. Initially, he sold selling Chinese New Year cookies and then ventured into curating gifts and hampers a couple of years later.
After a while, some of the recipients of Jin Ye Ye's hampers began searching for the health and wellness products that came in them. From there, Tan and his brothers decided to develop modern herb and wellness products to cater for this demand. They started the JYNNS brand to focus solely on this segment of the market.
About five years ago, Tan noticed a rising demand for mooncakes during the Mid-Autumn Festival and went into this market as well. "We realised that people, especially youngsters, loved novelty mooncakes and were willing to try different types. We focused on developing our Musang King mooncake and sales have been good."
This is a very competitive market but Jin Ye Ye has managed to build brand awareness, says Tan. Most of those who walk into the company's physical stores already know and trust the brand, although they still ask a lot of questions when deciding which mooncake to buy.
How can this be replicated online? Through a company's digital presence and reviews from previous customers, says Tan.
"The digital world plays a big role in educating and pushing people to choose the right product. We use this tool to understand people and their purchasing decisions. Some ask questions that they don't typically ask when they walk into a physical store because when they're sitting in front of the computer, they have the time to think and consider.
"So now we have a closer relationship with customers because they have more time to ask the right questions, build trust and buy from us. Many of them also provide reviews and when other potential customers read them, they have greater trust in us. This is something the digital world can do that a physical store can't."
In a nutshell, going digital was well worth the effort. In fact, Tan says, the company spent three times as much on digitalisation this year than it did last year. Most of that was spent engaging with influencers as well as developing marketing and promotional videos to put online.
He says e-commerce sales grew more than three times, with an estimated 25% of the sales migrating from physical stores.
"We saw great results. From the engagement to the messages and sales, the outlook is positive. We gained a lot of sales through our e-commerce platform and received a lot of enquiries.
"We also used analytics tools to better understand our customer demographics and identify which products are favoured by a specific group of consumers, and this helped in our R&D for new products," he says.
The company already has a presence in Singapore. "Although we're not there physically, our dealers there sell our products online and we took the time to learn about market behaviour there. Now, we have a clearer picture of what to do next year in this market, and what the new trends may be."
Tan says he is only focusing on the Malaysian and Singapore markets for now as there is still much room for improvement and the festival cultures and traditions in these two markets are similar.
"If we do decide to venture into a new market, I think we would probably look at China. While the rest of Southeast Asia does celebrate Chinese New Year and the Mid-Autumn Festival, [the celebrations are] not as lively as they are here."
Tan has a positive outlook on the industry, which is going through a digital transformation that allows players to leverage more tools to effectively reach their customers.
"Young people are pushing things forward and as long as there are market players pouring resources into coming up with good quality products, this industry will always be relevant. But physical stores will remain our biggest challenge."