This article first appeared in The Edge Financial Daily, on January 24, 2019.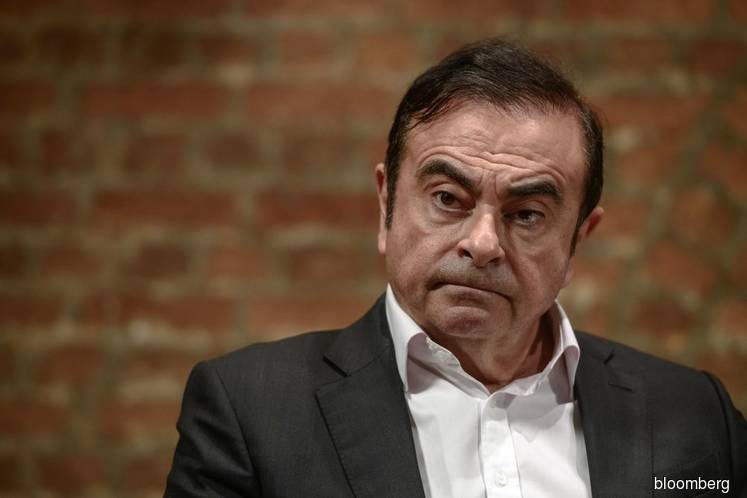 PARIS/TOKYO: Renault SA is preparing for a shift in leadership, with chairman and chief executive officer (CEO) Carlos Ghosn said to be ready to resign more than two months after his arrest in Japan for alleged financial crimes rocked the world's biggest car-making alliance.
The French company's board will meet today and is expected to appoint Michelin chief Jean-Dominique Senard as chairman and to make interim CEO Thierry Bollore's role permanent, said a person familiar with the matter, who asked not to be identified discussing private matters. 
Renault is negotiating with Ghosn over the terms of his departure and he is ready to resign under the right conditions, a person with knowledge of the talks said.
The French state, which is Renault's most powerful shareholder with a 15% stake and two board seats, is backing Senard for the chairman role.
"Senard would be an excellent chairman of Renault," Finance Minister Bruno Le Maire said on Tuesday in an interview on BFM TV. Le Maire didn't comment on Bollore.
Renault board members and Ghosn's legal team are reviewing issues, including his non-competition agreement and pension benefits, people familiar with the matter said. A spokeswoman for the Ghosn family declined to comment. Le Maire said the interim management at Renault hadn't received a letter of resignation on Tuesday evening Europe time.
Ghosn, 64, has been held in custody in Japan since Nov 19, accused of crimes that could put him behind bars for decades. The auto titan has been indicted for understating his income at Nissan Motor Co by tens of millions of dollars and transferring personal trading losses to the carmaker. His latest bail application was rejected on Tuesday. Ghosn has denied wrongdoing.
Already ousted as chairman of partners Nissan and Mitsubishi Motors Corp, Ghosn has kept his posts at Renault and as the head of the alliance between the three automakers. 
The French company cited the presumption of innocence in keeping him on while appointing interim leaders. 
Now the board is studying the consequences of dismissing Ghosn, or of a voluntary departure should he choose to resign, one of the people said. A Renault spokesman didn't return a call requesting comment on the succession. — Bloomberg