This article first appeared in The Edge Malaysia Weekly, on October 19, 2020 - October 25, 2020.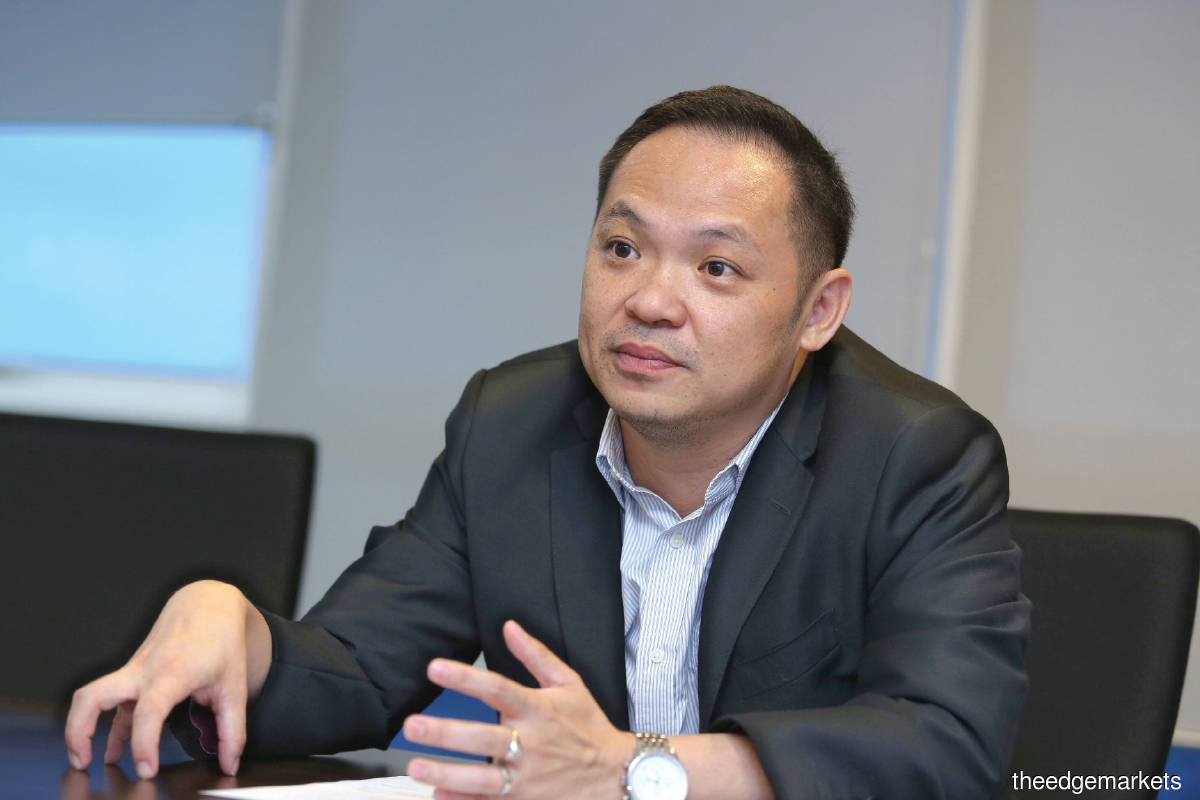 GHL Systems Bhd's business volume has been surging as more people switch to cashless payments, particularly after the Covid-19 outbreak, to avoid using bank notes.
As the number of consumers paying with their e-wallets, debit or credit cards increases, GHL will earn more fees from the higher transaction volume.
"We have been hitting record highs in transaction payment value (TPV) since June, and in August, surpassed RM2 billion for a single month. We are also surprised by this," says group CEO Danny Leong. And that was despite weaker consumer spending.
Last year's monthly record high was RM1.5 billion.
Up till September, GHL had processed RM13.4 billion worth of transactions, nearly overtaking the annual total TPV in 2019 of RM13.9 million. This was achieved without cross-border transactions as tourism activities had been halted after the borders were closed.
The latest figures clearly show that GHL is benefiting from the migration to cashless payments, which paints a positive picture of the group's prospects in a time of economic uncertainty.
Leong notes that the RM30 e-Tunai Rakyat initiative, as well as the recent RM50 e-Penjana incentive, have helped encourage the usage of e-wallets. The cash handouts pumped about RM1.25 billion into the e-wallet ecosystem.
He says both e-wallet and debit card transactions are much higher than credit card transactions.
"When the pandemic happened, non-credit card transactions were recovering faster than credit cards, and this is the trend [seen] globally," he adds. Consumers are replacing cash with e-wallet or debit cards when they shop for essential items, according to Leong, and might cut down on luxury or big-ticket item purchases, which are usually paid via credit card.
Moving forward, GHL is planning to enable cross-border e-wallets by year-end, which means making e-wallets on its payment platform available in Asean countries where the group has a presence — Thailand, the Philippines and Indonesia for now.
"We have the merchant relationships to enable this and we have the technology for it. It is now all down to the commercial part, when the merchants are okay with it," says Leong, noting that GHL is already in the implementation stage with some of its partners.
For cross-border e-wallets, for instance, Touch 'n Go, Boost and GrabPay, to be available in different Asean countries, GHL needs to obtain regulatory approval from the central banks in the respective countries.
Currently, GHL has 400,000 merchant touchpoints in Asean, and claims to be the one player that has a regional presence.
In 2019, domestic operations contributed the bulk — nearly 78% — to the group's revenue, while the Philippines and Thailand accounted for 12.2% and 9.5% respectively. The remaining 0.4% came from other countries, such as Australia, Cambodia, Indonesia, Myanmar and Singapore.
Tapping into a higher margin business
While its payment business is flourishing, GHL is not resting on its laurels and is looking beyond the cashless payment sector.
As the number of merchants it acquires increases, the group is capitalising on its existing merchant base for new business ventures.
GHL wants to be a financial supermarket offering money lending, micro insurance, micro wealth management and other non-payment products to its merchants, which are mostly micro SMEs (small and medium enterprises), as well as SMEs.
"Now that I have got the traction and relationship with these small merchants, the idea is, what else can I do with them? And this is where we ventured into a new product, 'Grow', to help the micro SMEs grow," says Leong.
GHL had piloted its money-lending business in January but put it on hold in March to preserve cash after the MCO was imposed, which also saw a loan moratorium being granted and cheaper loans introduced.
It recommenced the money-lending business in August and will officially launch its new product this month.
Noting that moneylending is a lucrative business, Leong explains that tapping into these products will give GHL much higher margins, typically around 5% to 20%, compared with its payment services.
Limits on the margins that can be earned from the money-lending businesses differs from country to country. Leong says GHL is limited to an 18% margin in Malaysia, while in Thailand and the Philippines, it can be as much as 36%.
In terms of default risk, Leong says it is mitigated because each merchant's payment transaction volume will be a good gauge of its business performance. GHL will deduct the loan repayment from the weekly payments it has to settle with the merchants for the cashless transactions.
Venturing into the business would also mean the need for more capital. While Leong says GHL has enough funds of its own to support this business, it would eventually have to look for ways to raise money.
"We could raise funds via placements, or from banks," says Leong.
As at June 30, GHL had net cash of RM95.32 million, while total borrowings stood at RM24.46 million.
The company expects to see a significant contribution from its money-lending business in the second half of next year. Leong anticipates the non-payment segment to make up 20% to 30% of its total revenue.
Asked if GHL is eyeing a digital banking licence in Malaysia, Leong says it only plans to be part of a consortium in such a venture.
Valuations inexpensive
GHL's earnings numbers, however, do not reflect a rosy outlook.
For the first half ended June 30, 2020 (1HFY2020), it posted a net loss of RM4.6 million, compared with a net profit of RM13.51 million a year ago. Leong explains that the losses were due to non-cash items. GHL decided to write off its investment in Cambodia, whose performance has not been up to the mark. The group also booked a RM6.1 million fair value loss on the acquisition of Paysys (M) Sdn Bhd.
Its revenue fell 10% to RM155.19 million from RM172.43 million a year ago due to the Covid-19 pandemic in the second quarter.
The payment business in Thailand was badly hit as 90% of the transaction volume comes from tourists, with the bulk from Alipay transactions.
In the longer term, Leong expects Indonesia to be a "very good market" due to its large population and its progressive adoption of cashless payments, while the Philippines is a "sweet spot" for GHL as the market is far from saturated.
"Indonesia is an unavoidable market, but we have to be cautious. We have the strategy for the country, but we need to wait for things to recover, and I don't think it will be this year," says Leong.
GHL's share price has been resilient. It has gained 64% year to date after dipping to a low of RM1.10 during the share market rout in March. It closed at a record high of RM2.21, valuing the company at RM1.68 billion.
With a forward price-earnings ratio (PER) of 46.36 times, GHL views its valuations as inexpensive, in contrast to other global payment companies, many of which did not register positive Ebitda (earnings before interest, tax, depreciation and amortisation) in their early years of growth.
"If you are looking purely at PER, we are comparable to some of the big consumer stocks' PER and we have a much wider coverage in Asean, instead of being local-centric," says Leong, adding that most fintech firms are not profitable.