This article first appeared in The Edge Financial Daily, on June 24, 2019.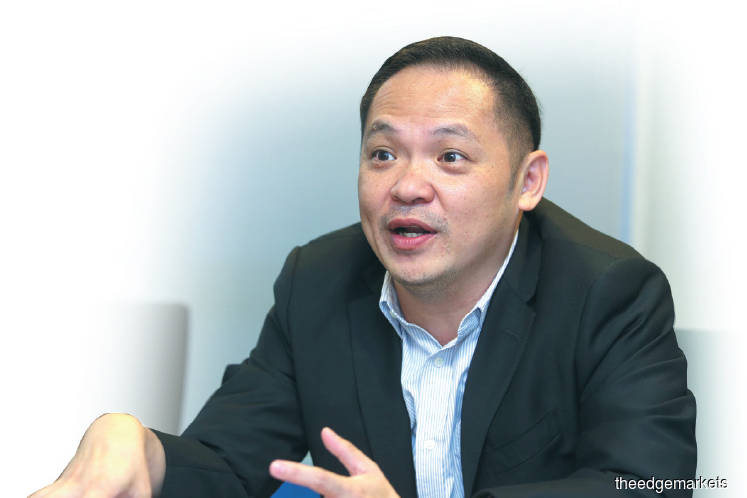 Leong: We are not going to do anything outside of Asean. Photo by Sam Fong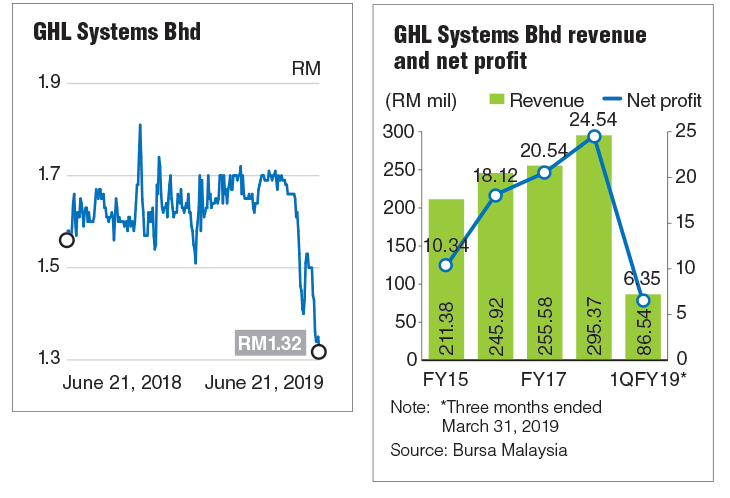 KUALA LUMPUR: The untapped potential of Asean where eight to nine out of 10 merchants still accept cash is reason enough for GHL Systems Bhd to focus on expanding its cash to cashless convergence business in the region.
Growth in the segment is impressive as evident in the value of transactions. Last year, the payment services provider processed RM10 billion worth of transactions, or a fourth more than the RM8 billion in 2017.
"If you consider [in terms of the spending] in Asean, on average today ... 80% to 90% of merchants are still accepting cash, that is where the growth opportunity is," said group chief executive officer (CEO) Danny Leong, noting that in developed markets such as the UK, only 30% still use cash, while in Scandinavia it is down to 15%.
"We are not going to do anything outside of Asean," Leong told The Edge Financial Daily after its annual general meeting last month. "Asean is already so complicated and it is really difficult to find another player like us in Asean."
"The reason why we are able to grow double-digit like this is because we are replacing cash. The amount of spending is growing really fast. Even if there is not much growth in spending, there is the convergence from cash to cashless," he said, with the only question being "how fast."
Another growth area is the unbanked market.
Driving consumers to go cashless are also e-wallets. Leong pointed out for instance that GHL is the only company in Asean that provides the solution for Alipay in three countries, namely Malaysia, Thailand and the Philippines.
In February, Alipay breached the RM1 million transaction value for the group.
"Cashless is the way to go ... Now, we also see the big guys investing in it and shifting consumers' adoption habit. And that helps us," said Leong, citing e-wallets such as Boost and Touch 'n Go.
In its Financial Stability and Payment Systems Report 2018, Bank Negara Malaysia said the monetary value of mobile banking financial transactions doubled to RM100.1 billion last year from RM50.7 billion in 2017, as the number of transactions jumped to 257.4 million from 107.7 million.
The growth was supported by a 2.2 million increase in mobile banking service subscribers in 2018 to 6.6 million, from 4.4 million in 2017.
Notably, non-banks are also making very significant headway in the mobile payment space. They processed 31.1 million mobile payments worth some RM1.3 billion in 2018, compared to 2017's one million transactions worth RM240.3 million.
While the industry is still challenging, Leong said it is now relatively easier to convince consumers to go cashless and merchants to adopt cashless payment methods. Moreover, governments in the region are pushing for a cashless society.
Moving forward, GHL will start to aggressively enhance its footprint in both Cambodia and Indonesia this year. It expects to see some contributions from both countries from the last quarter, although significant group contributions could take some time, Leong said.
As its businesses in Malaysia, Thailand and the Philippines are all positively contributing to the group. GHL has "more room to start exploring in these two countries".
In 2018, Malaysia contributed the lion's share of group revenue (76.4%), while Thailand, Philippines and Australia accounted for 11.8%, 11.4% and 0.4% respectively.
Leong said the company is targeting to maintain improved earnings growth for the financial year ending Dec 31, 2019.
Its bottom line has been expanding at double-digit numbers since it turned profitable in financial year 2012.
GHL's net profit grew 8% to RM6.35 million in the first quarter ended March versus RM5.87 million in the same period last year, while revenue was up 44.83% to RM86.54 million, from RM59.75 million before.
Notwithstanding robust earnings growth, GHL's share price has been relatively volatile over the past 12 months. It closed three sen or 2.22% lower to RM1.32 last Friday, valuing the company at RM988.93 million.
Leong said this year would be "an investment year", but it would do its best to manage both investments and earnings.
It will focus on transaction payment value (TPV), which in a nutshell means that the company will be looking for merchants that will provide value, rather than just increasing the number of merchants.
"We want good quality merchants that can contribute to TPV, which will then directly correlate to revenue," he said.
In Malaysia, GHL provides up to 15 types of payment channels to merchants, with GrabPay its latest edition. It will soon partner with another two foreign banks (payment channels), but Leong declined to elaborate.
From its electronic payments (transaction payment acquisition), GHL gets a gross margin of about 0.3% on the value of each transaction, with the transaction fees on average about 1%, said Leong.
He also does not see any impact from the ongoing Sino-US trade war as it has not affected the number of Chinese tourists to the region.