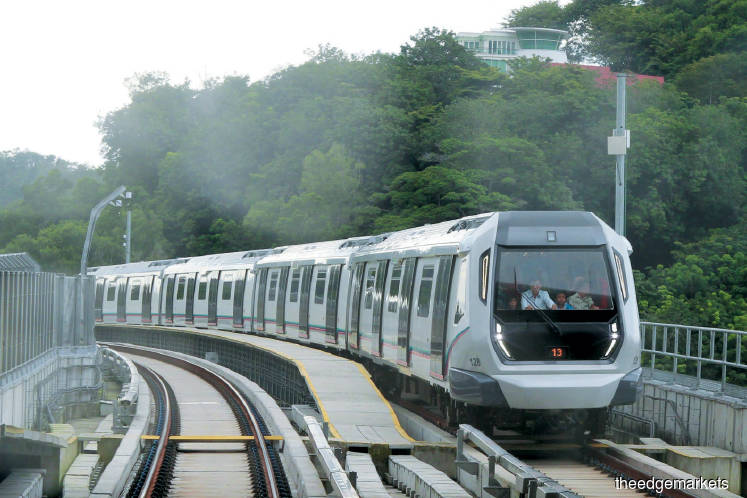 KUALA LUMPUR (Sept 5): The difficulty in reaching public transport is hindering commuters from making full use of buses and trains, transportation experts said.
According to an article by The Malaysian Insight today, commuters are holding back from using public transport because of the government's and service providers' failure to address last-mile connectivity issues.
Town planner Yong Sun Wong said government officials only have to take a bus to understand what the issues are and what needs to be done.
"The problem is not with the quality of public buses. It's how to get people to locations where they can use public transport," Yong said.
Another town planner, Nai Chun Wei, said connectivity between certain areas remains a major hassle and the scattered placement of Malaysian cities makes it difficult for public transport to cover all areas.
"How do we get people to use public transport? There needs to be enough coverage. There are certain issues that need to be ironed out before people start using public transport but the critical part is last-mile connectivity, which we have failed to address," Nai said.
"Town planning has to be more concentrated, so public transport can cater to more people. Otherwise, connections will be poor and it will not meet commuters' needs," he said.
Yong said town planning has not adapted to new concepts such as work-from-home occupations.
He suggested that schools be built within high-rises to serve parents with such occupations.
"Building a school within an apartment complex means the school will be safe and it eliminates the need for commuting. We need these sort of structural changes."
Yong also said structural changes need to be fully comprehensive. As examples he cited the shifting of Malaysia's administrative capital from Kuala Lumpur to Putrajaya, and the nation's main airport from Subang to Sepang during Dr Mahathir Mohamad's first tenure as prime minister.
"Those were among the structural changes needed but they weren't enough because businesses are all concentrated in Kuala Lumpur. That's why Putrajaya and Cyberjaya have small populations."
Yong said the Pakatan Harapan government is yet to provide any noteworthy public transport policy after more than a year in federal power and the implementation of the public service vehicle (PSV) licence requirement on Grab drivers also disrupted a good system.
"Grab was connecting that last mile. Now that the government plans to allow motorcycle-hailing services, will they be compelled to acquire PSV licences as well? This is now an issue that needs looking into." 
Nia said the government needs to take a comprehensive view of the problem as it doesn't seem to know what are the fundamental problems affecting the public transport system.
For example, he said, the plan to acquire highway concessionaires and eliminate tolls would be ineffective in addressing public transport issues as they are unrelated.
While the government raises proposals, it appears to be missing the mark, he said. — EdgeProp.my
Click here to visit EdgeProp.my for the latest news on all things property