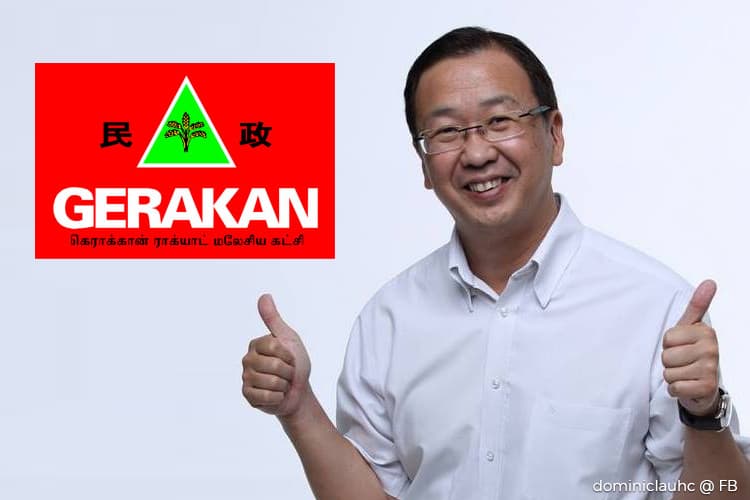 KUALA LUMPUR (July 26): Gerakan president Datuk Dominic Lau said today he had met Pakatan Harapan (PH) representatives who were keen on PKR deputy president Datuk Seri Mohamed Azmin Ali joining Gerakan.
News reports quoted Lau as saying today he met the PH representatives before news on the alleged PKR sex video scandal broke recently.
"I don't know if they represented Azmin or anyone else. I don't know, but I want to say that there were NGO leaders and PKR leaders and leaders from other parties of PH who want to see Azmin's entry in Gerakan.
"Not directly. Indirectly, there were PKR leaders and also organisations or NGOs who met and gave information saying Azmin wants to enter Gerakan," he was quoted as telling reporters in Sungai Petani, Kedah today.
It was reported that Lau declined to disclose the PH representatives' identities. He was quoted as saying Gerakan welcomes anyone who shares the party's ideology.
"We welcome anyone who can agree with Gerakan's ideology, and we welcome them into Gerakan," he said.
At the time of writing, Mohamed Azmin, who is also Economic Affairs Minister, had not issued a statement in response to rumours of him joining another political party.