This article first appeared in The Edge Financial Daily, on March 15, 2019.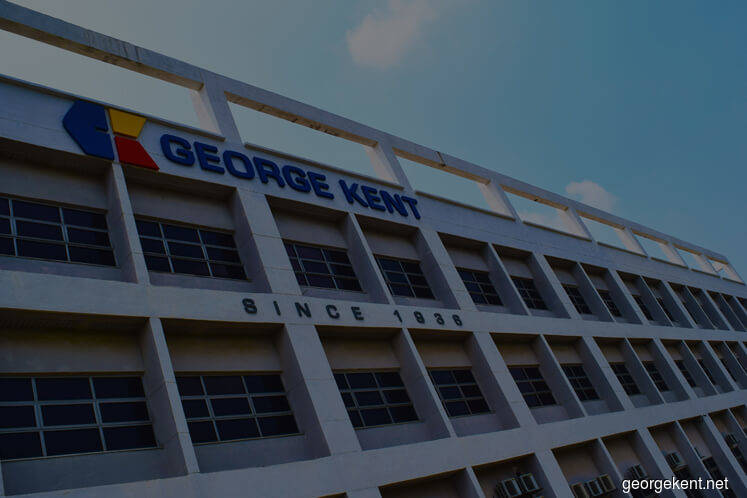 George Kent (Malaysia) Bhd
(March 14, RM1.18)
Maintain market perform with a target price (TP) of RM1.15: In terms of future job prospects, George Kent (Malaysia) Bhd (GKent) management has indicated that its current core focus would be on the delivery of Light Rail Transit Line 3 (LRT3) and its existing ongoing projects —  LRT2, Mass Rapid Transit 2 and public hospitals with an estimated outstanding order book of RM5.4 billion. Hence, the management is not looking to participate aggressively in other jobs in the near term.
While its current progress is still at about 10%, management remains optimistic about meeting the construction timeline as it has been rescheduled to 2024. Currently, the management is expecting the redesign of the project to be completed by the second half of calander year 2019 (2H19) and hopes to progress to full swing as its subcontractor would be able to proceed with work on stations upon receiving the final designs. That said, now that GKENT-MRCB JV is no longer the project delivery partner(PDP) but the main contractor of LRT3, they are working closely with banks to secure financing for the working capital needs for LRT3. We are confident that they will be able to secure the financing given that both GKENT and MRCB's balance sheets remain healthy, which GKENT is in net cash position while MRCB is lowly geared at 0.2 time.
However, the management is excited about its metering division as they are doubling their effort in promoting their smart metering solutions to various state governments and countries within the South-East Asia region. Its smart meters are an add-on to existing meters that offer fixed network reading or mobile network reading, which allows water players to bill customers effortlessly. While it is still at the pilot stage, as they are working with mobile operators in testing the transmission of data, we believe that should it take off, it would be a strong growth factor for its metering division. We anticipate the smart meters could potentially grow its metering revenue by a minimum of 50%, should GKENT is able to package its smart meters together with its existing products.
We are keeping our FY19E core net profit (CNP) of RM75 million as we believe that GKENT will meet our expectations as they tend to perform stronger in the fourth quarter. No changes to our FY20E (estimate) CNP of RM82 million for now.
Post the meeting with the management, we upgraded our sum-of-parts (SoP)-driven TP of 84.5 sen to RM1.15, as we roll forward our valuation base year to FY20E and removed the 20% discount as LRT3 is finally back on track as GKENT-MRCB JV has reached a novation with its subcontractors. Previously, we ascribed a 20% discount to our SoP-driven TP due to uncertainty over the project status of LRT3. Our TP implies FY20E PER of 7.9 times which is in line with our ascribed multiple of 6.0-11.0 times within the construction space. — Kenanga Research, March 14